If you saw my post a couple of weeks ago, you'll know that we have decided that it's time to get a puppy. Which is wonderful and we are all so excited, but along with counting down happily to the day when we can go and bring him home, there's also important things to do before bringing a puppy home.
Quite aside from the many home projects that we are trying to get through (yes, this is so me, taking on lots at once!) there are things that need doing before we bring our new family member home. Which is why I thought it might be useful to share here 10 important things to do before bringing a puppy home, for anyone looking to get their own dog and also to serve as a very useful reminder to me to get it all done!
This post contains affiliate links
10 Important Things To Do Before Bringing A Puppy Home
Chat with the breeder
They should be asking you lots of questions and you should be doing the same.
You need to be clear about the health care that your puppy has had up until now and take any advice on his first few days and weeks with you (good breeders will be happy to offer advice throughout your pet's lifetime). You'll probably be provided with a few days worth of food, but check this in advance and buy in the same brand ready to continue feeding.
Arrange an appointment with the vet
Research the vets in your area and then arrange an appointment with your chosen vet to see your puppy within the first week of bringing him home. Puppy may need vaccinations and the vet can also give him a thorough check and advise on worming and flea treatments.
Get pet insurance quotes and set up a policy
You might find you get a few weeks free insurance from the breeder, so do check this, and then shop around and get some quotes so that you can find the right policy for you. Get this in place nice and early on.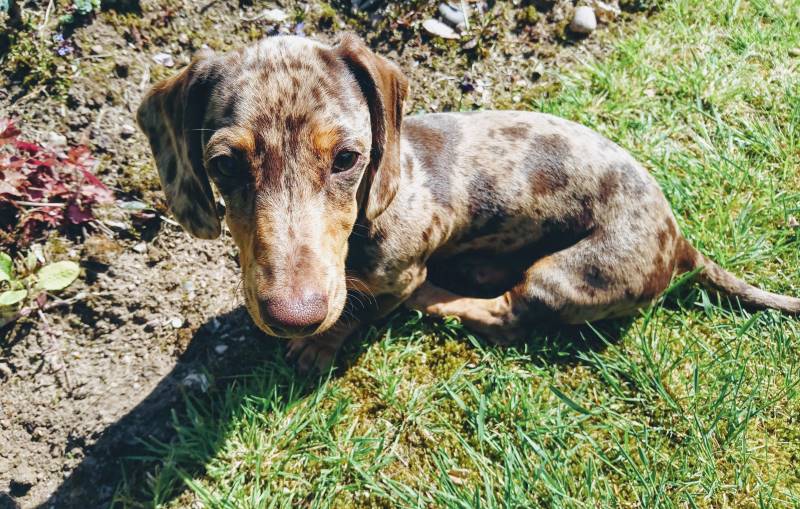 Puppy-proof your garden
You'll need to think like a small puppy here and first block up any holes that you find. Then consider places he might wriggle himself into and block those. Look out for poisonous plants and remove them or ensure they're off-limits. You might want to pop up a pen to help toilet train him out there, or decide on an area you'll want to take him to.
Set up a crate or safe area
Many experts advocate crate training puppies now, and it's something we plan to do. To do this, you'll need his crate all ready for him to come home to. If you don't plan to do this, you'll want a puppy pen or sectioned off (non-carpeted!) part of your house for him to spend his first few days in.
Make a few purchases
Puppy will initially need his crate, bedding, food, bowls, nail trimmers, toothbrush, grooming brush, collar/harness and car seat for travelling, and maybe a few toys/treats. He'll also need worm and flea treatments, but your breeder and vet should be able to advise on those.
I have shared a list of our best buy puppy supplies recommendations here.
Prepare yourself with some research
I have picked up and read from cover to cover The Happy Puppy Handbook and I'd definitely recommend it. It's also worth joining a Facebook group or two that's specific to your breed. YouTube has heaps of videos around puppy training, so you could spend hours upon hours there too, perhaps start with Zak George's Dog Training Revolution.
Pop round to your neighbours
The chances are that whilst your puppy settles in, he'll make some noise! Whether it be barking, crying at night, whining when you leave him, they are all new experiences for him and he's likely to want to express himself.
It will feel a lot less stressful for you when this happens if you have at least forewarned your neighbours and asked for their patience. It can be helpful if they'll help you by letting you know if he continues to make noise long after you leave him, so their support can be very useful.
Think about the sleeping arrangements
It's best to think about this one ahead of time.
Before you know it, you'll have a gorgeous little ball of fur crying to be with you at night, or gazing mournfully at you and you might just make a few impulse decisions. If you want him downstairs or in a crate then you need to think how you'll do this.
His first few nights might be a settling in time and he's best to be nearer to you, but that needn't mean in your bed. If you do want him in your bed from day one, go for it, but do remember he'll need to empty that bladder during the night when he's really small so be ready to get him and get outside.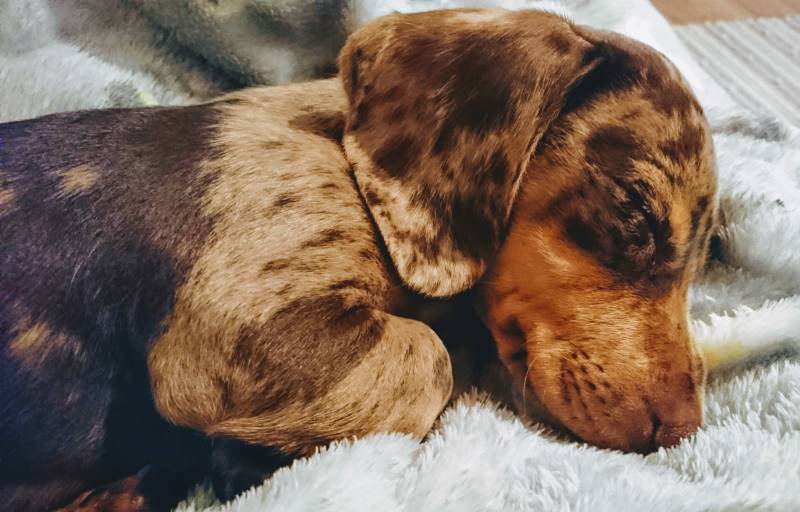 Make plans for puppy's first couple of weeks at home
Puppy is going to need some settling in time, so you're going to need to rearrange your schedule to allow for that and to give him a good start with his training.
In my case, this has meant working ahead for a few weeks to prepare content and coverage work-wise so that I can just keep on top of the day to day when puppy arrives. We have moved or cancelled a few things and I have my lovely school run friends ready to help me taking and collecting the kids for those first few days so I don't have to leave puppy sooner than he's ready to be, or rush him about in the morning.
You know your own routines and work, so just do what you need to do to ensure your new dog has company whilst he settles in and someone there to house-train, crate train and socialise him.
One final point, prepare yourself! Puppies are high energy and utterly adorable. They will come to you untrained, looking to you for guidance and comfort after leaving their litter.
Be ready to be tired and have your patience tested and accept everything else will need to go on the back-burner for a few weeks. If you accept that and are ready for that, then you can really enjoy him.
What else would you add to this list?
You might also enjoy the Truth About Life With A Puppy and Is a Miniature Dachshund For You?
Disclosure: This post contains affiliate links