This is a collaborative post
The start of a new year is a great time to start thinking about all the things you want to change in the year to come. Whether you want to set New Years resolutions, you have business goals you want to achieve or if you simply want to do something new this year – the start of the year is the perfect motivator.
As we're now just over a month into the New Year, it's definitely time to start thinking about what you're going to change and exactly how you're going to do it. Whilst it may seem difficult to begin with, planning in advance will give you a much better chance of achieving your goals.
If your goal is to do something new this year then don't worry, we've got you covered with this handy list of 6 incredible ways you can do something new this year:
1. Go On An Adventure
If you're the kind of person that spends a lot of time at home enjoying their comforts, going on an adventure could be the perfect thing for you. It doesn't have to be far and can be absolutely anything you choose to do that is slightly out of the norm. Whether it's a trip to the local beach, jumping on a flight to a new city or going on a different route on your daily dog walk – adventure is whatever you make it.
2. Start A New Hobby
Although you may feel as though you have lots of fun and interesting hobbies, when you look at it you may find that you've started a few things here and there and never fully followed them through. Finding a hobby you love and want to spend your spare time doing is incredibly difficult, but once you get there you'll find that it's an incredibly relaxing thing to do after a busy day. For tips of different hobbies you can take up, you can view this handy guide here.
3. Learn Something New
Learning something new is always a great goal to set at the start of a year. Whether it's learning how to cook, learning a new language or taking up a martial art – you'll absolutely love gaining a new skill when you really put your mind to it.
If you want to start learning something that can benefit your career, why not consider starting an online degree? To find out more about an online degree and gaining qualifications in areas such as teaching, you can visit masters in education UK distance learning.
4. Try A New Recipe Each Week
It's so easy to fall into the habit of cooking the same things over and over again. Whether it's because you know you like them or it's purely for convenience, after a while you'll start to get fed up.
With that in mind, if you want to try something new this year, why not consider making sure at least one meal a week is a completely new recipe? With lots of inspiration on sites like Pinterest and Instagram you'll never run out of things to make, and if you don't like it you'll never have to make it again.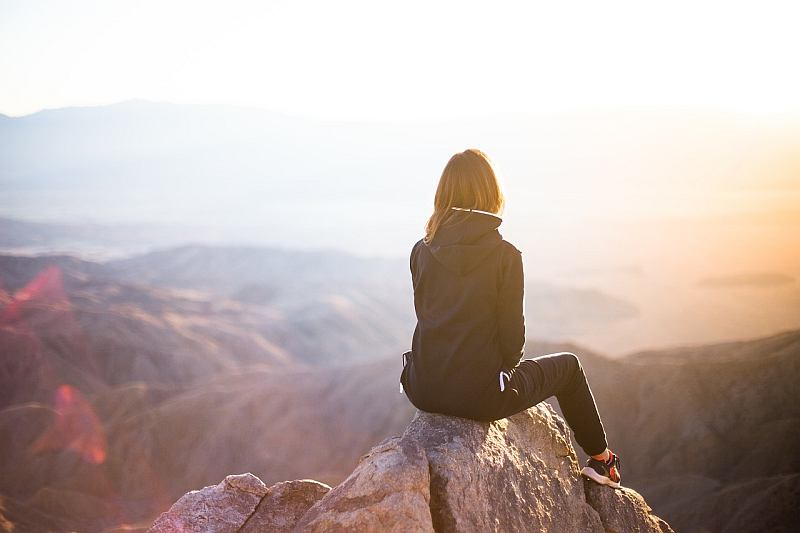 5. Visit A New Country
If you want a little more adventure in your life, why not visit a country you've never visited before?
Often it's easy to get caught up in going to the same places you feel comfortable, but if you switch it up, you never know what you may experience. Try booking your family holiday or weekend break to a new country – I promise you'll be glad you did it.
6. Join A Local Club
Often evenings can be dull if you don't have anything to look forward to. Whilst it can be nice to sit at home and relax, watching TV with your family – getting out and about at least one night a week is a great way to make sure you're doing something new and exciting throughout the year.
The best way to ensure you have something to go to regularly is to join a weekly club. Whether it's a club for yoga, a weekly dance class or an arts and crafts session – getting out of the house and doing something for you will feel amazing. Local clubs are also a great place to meet new friends, which will inevitably lead to more outings, get togethers and evenings away from sitting at home and doing nothing.
Are you looking to do something new this year? What are you planning on doing? Let me know in the comment section below!

Disclosure: This is a collaborative post