Today on The Blog Lowdown, I'm delighted to be hosting Karen, from Lets Kids Be Kids….
Please Introduce yourself:
Hi, I'm Karen and I blog at Let kids be kids and Twinlifeonline. I am a stay at home mum to three children, a 6 year old boy and 4 year old twin girls. Prior to parenthood, I was a nurse, but gave up when my twins arrived.
When did you start blogging?
I started setting up a website about twins (www.twinlifeonline.co.uk) in 2012, but it didn't turn into a blog until around April 2013 when I joined Tots100. I enjoyed writing the blog and discovered I had a passion for writing about children, hence Let Kids Be Kids was started in October 2014 and has been going from strength to strength ever since.
Tell us a little about your blog
Let kids be kids is now my primary blog and it's all about getting back to basic childhood fun and letting children be children. We live in a very fast paced world with technology round every corner and I believe it is important to remember to step away from the screens for a while to play, get outside and have basic fun. I write about lots of activities to do with children, outdoor fun, crafts, games and discussions on the the subject of children.
Who designed your blog?
I designed my blog with the help of wordpress themes. I didn't have any other help, however, I feel i'd like to get help in this area in the future if my blog grows.
Which of your posts have been the most popular? Are there certain types that get more interest?
My most popular post by far was 'musical letters'. It was a game I invented to help little ones learn to recognise letters in a fun way. I find posts with information on how to do something to be the most popular or those that give ideas and inspiration. These are the ones that people return to over time.
How do you promote your blog posts, and which methods do you find to be most successful?
I am a member of Tots100, Britmums and Netmums blogger network. I also like to try to be fairly active on twitter, facebook and pinterest. I post links to these social networks and I try to be quite friendly on there too, building friendships/community.
Twitter has really helped me, it is a great resource and has a fantastic community of bloggers, however, it was through Facebook which made my 'musical letters' post go viral. All it took was one influential person to share it on Facebook for it to go seriously viral!
I do find pinterest successful for those 'how to' posts too.
Which linkys do you most enjoy joining in with/reading?
Well, is it wrong for me to say my own 'Let kids be kids linky' every Tuesday? It has to be my favourite, as it's exactly what I love reading about…..children having basic fun in a modern world. I also love joining in with Country Kids via Coombemill on a Saturday and of course Word of the Week here at The Reading Residence. They are all fab linkys.
There are lots of Linkys I love to join in with, unfortunately too many to mention here, it all depends on the type of blog you write.
When are your busiest days on the blog, and why? (if you know why!)
My busiest day is always a Tuesday, because that's the day my linky opens, however, Mondays can also be quite good if I have a new post published that day
Can you name 3 things that blogging has brought you?
A voice and passion
A sense of belonging to a community
A lot of fun with my children
My top five tips are:
Find your niche and stick to it. Don't be tempted to get side tracked into other areas.
Enjoy your writing and your subject. People often write best on the subjects they have a passion for.
Join in with Linkys, they are a great way to get to know other bloggers, as well as a way of promoting your own posts.
Comment on others posts/blogs.
Chat to other bloggers on twitter, there is a great friendly community out there ready support each other. If you're unsure, ask twitter!
My Social Media Links
Twitter – @karenattwinlife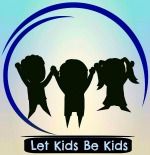 Thanks very much, Karen! Great to find out more about you and your blog, and those tips are very useful, thank you. I couldn't agree more about enjoying your writing, as it really makes it easier and you make time to do it, if you enjoy it. I do love reading Let Kids Be Kids and find lots of fresh ideas there that I find myself pinning and trying, either from Karen herself or from her Tuesday linky. In fact, we had Worms in Mud Pudding a couple of days ago here – very popular!
If you've any questions for Karen, feel free to comment on this post, and she'll pop by and check in. Next week, we will be hearing from Sara over at Mum Turned Mom, so be sure to pop by for that on Sunday evening. You can catch up the previous posts from other bloggers here, too, if you've missed them.
If you'd like to feature on The Blog Lowdown, just get in touch with me at [email protected] Posts are booked up for the next few weeks, but I'll be happy to book you in as soon as there's an available slot 🙂
To ensure you don't miss any, you can now sign up for my newsletter, and I'll always include The Blog Lowdown round up in those.
Other posts you might like:
A Blogger's Guide to Pinterest
10 Tips to Get your Blogging Mojo Back