A Bookawoo box has arrived here, making my daughter very happy.
Bookawoo is a subscription service that sends your child a magical monthly box with 3-4 new books for them to learn and expand their imagination. Each month is a new theme and is designed to stimulate their love of reading.
I decided to surprise Boo with her first Bookawoo box…
Included in each Bookawoo box will be a factual book, an activity item and a keepsake novel or scrapbook, so there's plenty to explore and enjoy with your little one.
This month's box for our 6 year old was animal-themed and included three books and a box of Usborne Spotters Cards.
Here's Boo talking us through the contents of this month's Bookawoo box (with her little brother lurking round the corner)….
And as soon as she'd finished her video, she was straight into this book…
It's fair to say that she's happy with her Bookawoo box!
From my point of view, I do like that you can skip a month or cancel any time, and the age range is quite wide, tailoring for children aged between 0 to 11. The quality of books included is very good and it does feel like she has a hefty bundle of books and activities there. It's a great way to discover new books, getting a surprise selection delivered to your door each month.
A Bookawoo box combines two of my great loves, books and happy mail, so it was always going to be a hit here. Boo is following in my footsteps and gets just as excited, so it was a pleasure to see her opening this up. In that one box is hours worth of entertainment for her, and I love to see my little bookworm enjoy it all.
I do now have a Bookawoo box available for one of my lucky readers. To be in with a chance of winning it, please enter using the rafflecopter below. The competition closes 12th May 2016 at 12am and is open to UK entrants only. Good luck!
What do you like about Bookawoo?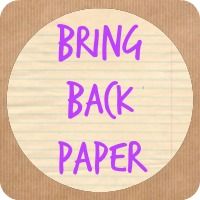 Disclosure: We received this box FOC for the purposes of this post