We were compensated for this post
Today I want to share with you about my experience with Books2Door. Books2Door got in touch with me recently, asking me to take a look around their website and place an order with them, with a view to sharing with you our Books2Door review. Book shopping, you say? Count me in!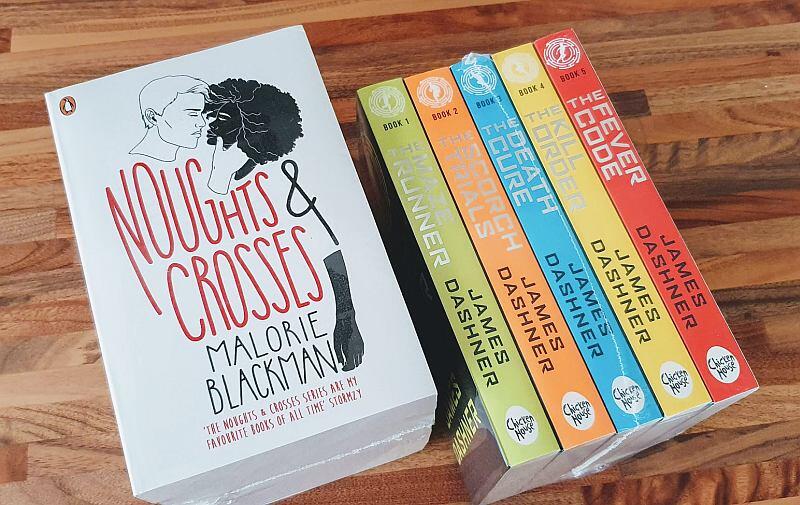 Books2Door
Books2Door cater for readers from birth through to adulthood, both fiction and non-fiction.
As they say themselves:
"Here at Books2Door, we want to encourage a love of reading in all children. That's why we have been offering exceptional books at affordable prices since 2004.
We select books that we know your children will fall in love with, from treasured classics to the latest must-have series. With our extensive range of authors and genres, there is something for every child, from reluctant readers to eager bookworms."
Books2Door have thousands of positive reviews on Trustpilot.
We have shopped with Books2Door before, unrelated to any collaborations with them, which should in itself tell you that I like them.
I find the website easy to use and I like the range of menus available for me to narrow down selections.
You can choose to shop by age, by price or by genre. There are then options to narrow down your choices by checking out the clearance titles, the featured books or you can shop by publisher. Of course there is also a search bar if you know what you are looking for.
It wasn't easy to choose the box sets for my children. I think at one point, I'd got 17 box sets in my basket!
I managed to get it down to 4 sets, and all of these came to £50 (gifted by Books2Door), which I do think represents great value.
That's 21 books between them to read. I went for box sets that I could see appealing to both of my kids, at some point.
We have the Noughts and Crosses series, The Septimus Heap series, The Maze Runner series and The 13th Reality series. I've heard good things about all of them, what do you think of our choices? Have you read them?
If you spend over £35 in the UK, there is free shipping. I ordered our sets and they arrived within just a few days, so the service is speedy. The books were all well packaged so they arrived in excellent condition.
I enjoyed checking out the different sets available. Each listing includes details about each of the books included, suggested age ranges and some also include Goodreads reviews.
I had a couple of these series already in mind for them, and the others I chose as they came up in my narrowed down choices and I thought they would enjoy them.
Boo will be able to read all of these now, and I know she had her eye on the Noughts and Crosses series as her friend has just read them and recommended them to her. Little Man will be able to read a couple of these sets now and the others in the coming years.
They are good at sharing their books with one another, and it's always lovely to hear them chatting about books that they've both read and enjoyed.
I think that the range, the value and the speedy service from Books2Door make it more than worthy of a recommendation.
I could honestly spend hours over on their website browsing, for both me and the kids. In fact, I do plan to read these books anyway, though I suppose I should wait until they have read them first!
When you go over to the website, and I know you are itching to do so now, you will want at least a dozen box sets. At least. You have been warned!
What are your thoughts on Books2Door?
Disclosure: We were compensated for this post