At the weekend I decided to move Boo's bedroom around. She'd outgrown some of her toys and so I bundled some up for the charity shop and some up for sale. I moved a few more toys into Little Man's room, too, and commandeered some shelves she'd had in there for some storage in the kitchen – I'll be updating on a kitchen makeover soon! Anyway, this all meant I freed up the space that I needed to create Boo a reading nook, something I've been wanting to do for a while.
I used some cushions that my mum had covered for me in material that we'd used for her curtain ties and bunting (all made by my talented mum), and they fit perfectly into the alcove, along with Boo's little book box. The alcove is right by her window, so that she'll have plenty of natural light flooding in there are she reads, as I see this being her reading nook for many years to come. Eventually, I'll add shelves in there, too, but for now, this is all she needs…
I picked up the canopy in Ikea on our last trip there, and it was in the sale, so I was pleased!
It was so simple to do, but I think it looks great, and Boo now has a snuggly little corner for her reading or just sitting in, as it is cute. She absolutely loves it!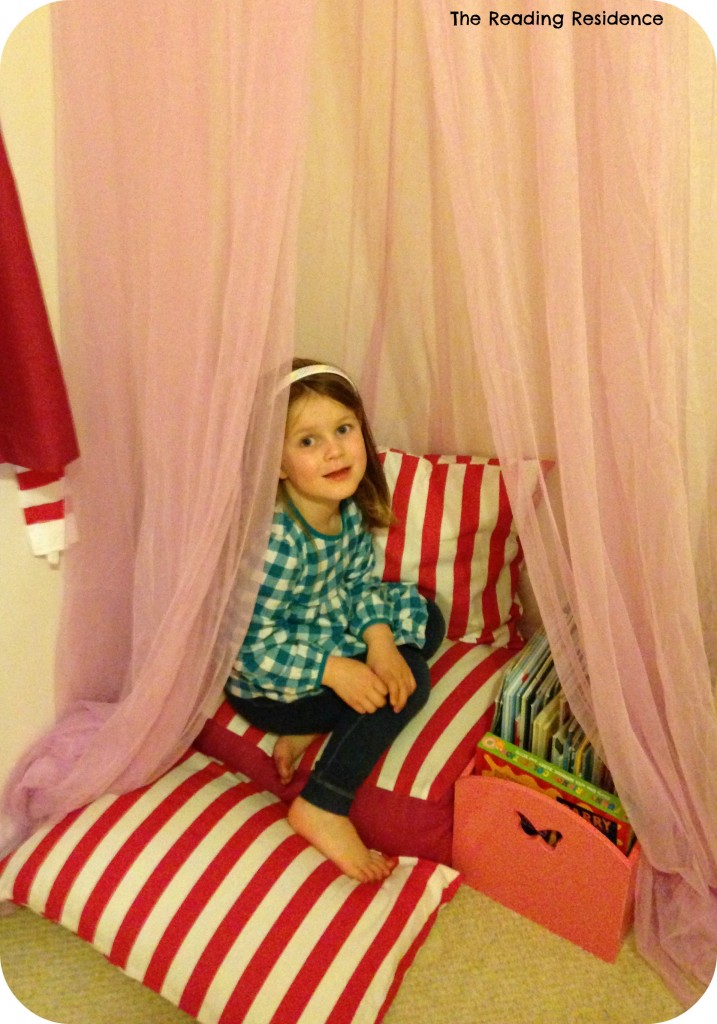 What do you think?

Visit The Reading Residence's profile on Pinterest.