Are you interested in getting involved with Bring Back Paper Memberships? If so, you have come to the right place, read on!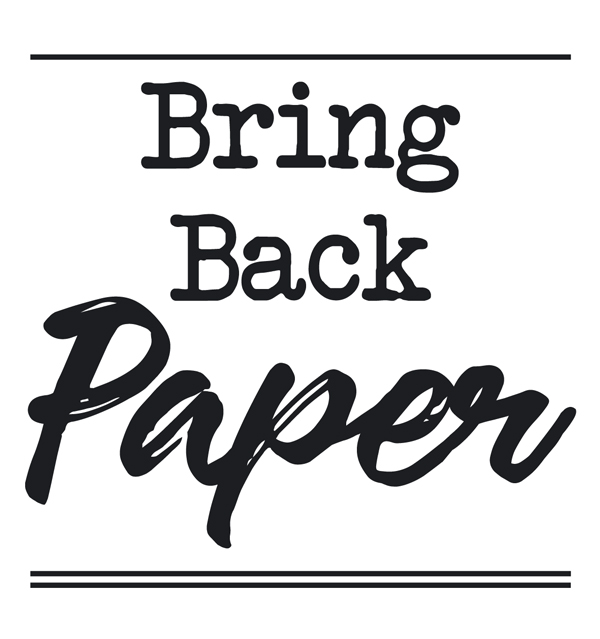 Bring Back Paper Memberships
You are all very welcome to join the #BringBackPaper community, it's such a happy, welcoming and fun place to be!
We now have 3 membership options available – free, tier 1 and tier 2.
The free membership gives you access to blog and YouTube content, access to the Bring Back Paper Facebook group and you are free to join in with the regular activities that I run here on the blog, including the monthly book readalong.
The tier 1 and tier 2 options are both paid, and give you greater input into what I do, exclusive downloadable writing paper every single month, access to an ongoing year-round pen pal sign up and fun swaps and activities monthly.
It's definitely all about the exclusive members only swaps and activities!
These can be anything from monthly themed swaps to members-only posts and videos to tutorials and streaming to inspire you. This is about dedicating yourself to a little papery me-time every month. The kind of things we've had before are Sticker Stash swaps, Summer Themed swaps, My Hometown swap, Mail Art Challenge, a Travelling Notebook, Happy and Positive Journalling, Cheer-Up Packages and more!
In addition to all of this, there are also options to receive happy mail, papery treats for you! You can sign up as a tier 2 member and you'll receive a happy mail package every month from me.
You can find out the full details and go for your chosen membership over on my Patreon page now.
There are 3 types of membership, including the current free option, so hopefully there is something for everyone. All are monthly memberships and you can edit, upgrade and cancel them at any time. You can also opt for an annual membership and save 10% that way!
A closer look at Bring Back Paper Memberships
Sharing more about the memberships and a sneak peek in this video…
Bring Back Paper Membership Frequently Asked Questions
What's Patreon?
This is the site that I'm using to run the memberships from. It's a platform that a lot of creators use and it enables me to run monthly memberships as it handles all payments for me and gives me all the tools I need to share content with members, such as polls, attaching printables, running video or live meets, adding blog posts and pictures and sharing info, discounts and offers.
What are the exclusive monthly activities?
These will change every time and I am keen to offer a real variety of things, things I've not tried before. I see the memberships to be all about taking a little 'me-time' as so few of us do this. I think committing to a monthly membership is like committing to taking some time out to recharge and get creative regularly.
To give you some ideas, at the moment we are setting up and establishing an ongoing pen pal sign up, so all members will be added to a pen pal database (entirely optionally) so they can get new pen pals throughout the year. The next 12 months are mapped out with fun ideas and there will be a mix of themed happy mail and papery swaps, paper-themed tutorials and fun challenges to try. As with all things I run, opt in each time is up to members and I run a monthly poll to help me to choose the activity that people prefer.
What's the writing paper offer?
Every member will receive a brand new, exclusive, design of digital writing paper monthly. The writing paper will include 4 sheets, 2 lined, 2 blank and as it is a digital PDF, you can download as many copies as you want to use forever more. You'll never need to buy writing paper again!
What about the happy mail packages?
Ah yes, these really are fun!
Tier 1 members are all automatically added to a monthly lucky dip, so one of them at random will get a happy mail package from me.
Tier 2 members will all receive happy mail from me every month. This will vary every time and will often vary from member to member. It will include papery and me-time supplies and treats to make you smile and inspire you to relax with paper that month. I am so excited about putting these together, I just know it's going to be my favourite monthly task!
Why have you launched paid memberships?
Having run BBP for several years, I want to take it to the next level. I want to run more activities and content. BBP blog and YouTybe content, running the Facebook group and monthly activities and book read alongs are all run for free as I'm passionate about encouraging more of these hobbies and habits. These will all continue, but I now want to do more, and memberships will enable me to do more.
Memberships allow me to do so much more for those of you who are also passionate about your papery me-time and to move onto running the kinds of things I've mentioned above. The more this grows, the more I can invest in making it bigger and better for everyone, and I do have big plans!
I have then had interest in selling Bring Back Paper boxes for years, hence I have added the happy mail package option to the memberships too.
Why should I become a paid member?
Paid memberships are for you if you love your papery hobbies!
This is a way to dedicate some time and effort to your papery pursuits and become members of a community of like-minded people. Themed swaps are with people similarly keen and committed and I am hoping we'll all have fun learning new stuff along the way too. Together.
Of course, you also benefit from that store discount, I'll throw in exclusive bonus products from time to time and you might also love the idea of receiving a papery parcel each month too – who wouldn't?!
What if I'm not in the UK?
Not a problem! At the moment, we have members from the UK, Europe and the USA, and everyone is welcome!
Can I join later on?
Of course! You can join any time, edit your tier choice at any time, cancel at any time. Your account will be debited from the day you join, and from then on, on the 1st of each month.
What if I just want to go for the free, as it is now, option?
Lovely! Stick with us and you need do no more than you have always done!
If you've any more questions, email me here and I'll be happy to answer them