Proud to be home of #BringBackPaper!
I love all things papery – stationery, books, cards, gift wrap, snail mail, and so much more – and though I'm not eschewing technology, I would like to see more pretty paper circulating. You can read more about it all here, in my original Bring Back Paper post.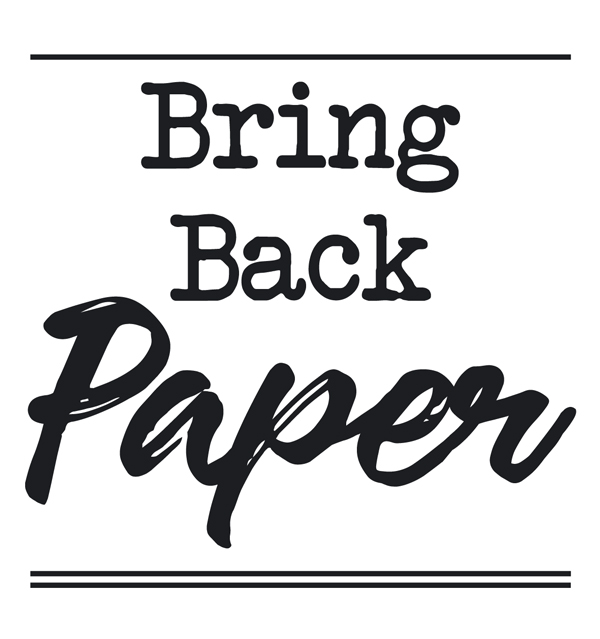 What's Bring Back Paper all about then?
Well, it's a place for every papery fan to converge!
– Regular blogs around #BringBackPaper, where I'll share stationery, paper crafts, snail mail, books, feature guest posts from any paper fans out there, showcase papery businesses, host giveaways, and more. To get involved yourself, just email me at [email protected].
– Use the hash tag #BringBackPaper on Twitter and Instagram for any shares of old or new pretty stationery, book buys or involvement in the activities. I often share new reads, stationery and more on my Instagram feed, and every week I share a few highlights from the #bringbackpaper hashtag on my Instastories, so do drop by.
– There are regular papery swaps. I run book swaps, stationery swaps, one-off happy mail partnerings and pen pal sign ups throughout the year, so do follow me on social media or sign up for my emails to ensure you don't miss out on those. Keep on reading for details of the latest activities.
– One-off offers and mailings from me plus freebies over at the BBP BuyMeACoffee page. Give me a follow there to keep updated with those.
– There is a monthly book readalong, an online book club for all! Details will always be released on the blog towards the end of each month ready for us to read together the following month. The monthly book will always be on this page too, so drop by and find out.
– Check out #bringbackpaper on YouTube. Uploads could be anything from what I've been reading and enjoying through to rifling through my washi tape stash. I always welcome any requests so if there's anything you'd like me talking about, sharing and showing, let me know and I'll cover it soon for you. Here's a little taste of what you can expect over there…
– Send me some mail! I plan to run a new segment soon (I haven't decided where I'll share yet, maybe blog, Stories, YouTube or Facebook Live, watch this space!) sharing my mailbox. If you'd like to pop some happy mail over to be featured, you can send letters or small parcels only to me at: Jocelyn Reading, Unit 45483, PO Box 15113, Birmingham, B2 2NJ, UK
– Come join the new Bring Back Paper Club Facebook Group! This has become one of my favourite places to hang out online, everyone's so friendly! This is a group for you if you enjoy seeing other people's happy mail, paper projects, reading recommendations and more, and it's THE place to be for regular #bringbackpaper news, inspiration, book readalongs, and your chance to input into the next activities and content that I choose to run. Come join in!
Get yourself The Pen Pal Pack
Are you a long time happy mailer looking for fresh stationery? Or perhaps it's fun mail ideas? Or maybe this is all new to you and you're looking for a bit of help to get started with your snail mail? In all of these cases, I have got you covered! You can now get yourself The Pen Pal Pack, a #bringbackpaper exclusive product. Grab it, use it and share it!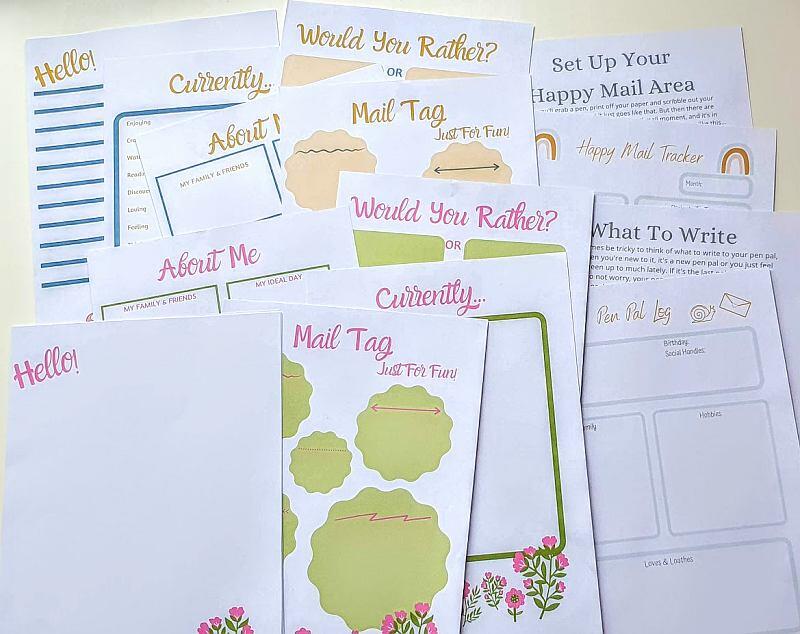 Bring Back Paper Shop
Yes, there is now a Bring Back Paper shop! Treat yourself to some new papery products over at my Etsy JocelynLovesPaper store.
The range is all digital meaning that you can download it and enjoy it instantly and print as many copies off as you want!
New products are added regularly so keep on dropping by.
Bring Back Paper Memberships
This is exciting! We now have Bring Back Paper memberships available.
This is an additional adventure into all things papery, so do come and be a part of it!
There's monthly writing paper, exclusive activities, an ongoing pen pal sign up and of course happy mail…
There are options there to suit everyone, just go for the membership that appeals to you the most, it's great to have you joining our community!
Bring Back Paper Recommendations
I regularly get asked for papery recommendations, so I now update my Amazon storefronts with the books and stationery that we are enjoying here. You can find them all at:
Books that I love and would highly recommend – Books for Me
Books that my daughter has been enjoying – Books for 10 year olds
Books that my son has been enjoying – Books for 7 year olds
Picture books that have been popular here – Children's Picture Books
Pretty stationery and happy mail suggestions – Pen Pal Supplies
You can check out my entire Amazon store here.
Bring Back Paper Activity: September
We have a postcard mailing running, join in!
September's Book Readalong
Find out about the book readalong here.
Get your book and join us!
I want to get more paper enjoyed, more letter writing taking place, more happy post being sent, more books shared around, more news on beautiful products, and simply more indulgence in pretty papery goods! Please come join my papery quest and share with other like-minded people and don't forget to join the club below!
All previous #BringBackPaper posts can be read here.
Disclosure: This post contains affiliate links
Come join the #bringbackpaper club! Sign up below for regular updates on activities, ideas and news!