Have you heard of this website? I found it recently when I was looking for something to do something a little different for me.
You see, I've had people wanting to support Bring Back Paper over the years, but perhaps my Etsy store doesn't quite have the things they're looking for, or the Patreon memberships don't quite hit the mark for them. That's where Buy Me A Coffee comes in.
Of course, I've changed mine to buy me a hot chocolate rather than a coffee, because I can't drink coffee but I do love hot chocolate!
Buy Me A Coffee fulfils a few things for me that this site, Etsy and Patreon can't.
It offers those who have asked me a chance to 'tip me' for what I do here. From creating content here, over on YouTube, running the Facebook group, arranging the monthly activities and that overall feeling of bringing likeminded people in our Bring Back Paper community. So the opportunity to pop a supportive hot chocolate payment or two is there for those who'd like to do so.
It enables me to keep on working and growing the Bring Back Paper community, something that I am very passionate about. I don't want to have to give this one up, so I am looking at every way that I can to fund it and keep it going strong.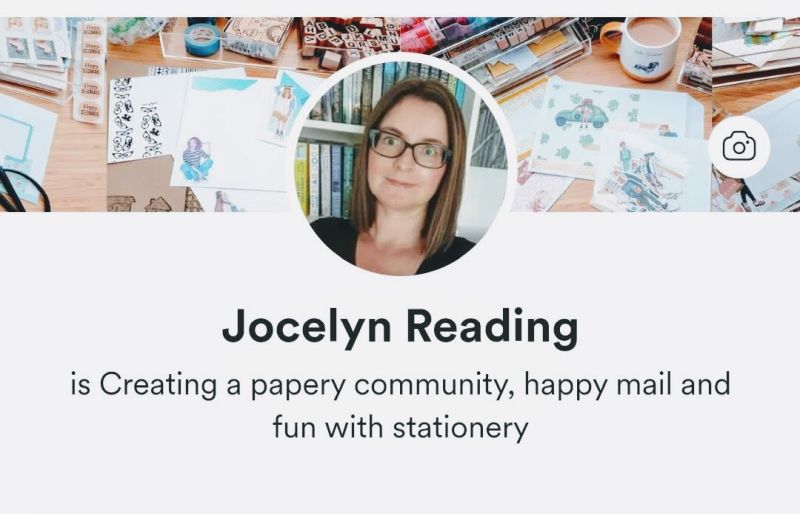 In addition to that, it's a platform to use to arrange one-off things.
For example, I'd been toying with the idea of running Zoom meetings, both for informal papery chat and for more instructional and informative sessions. I can do this through BuyMeACoffee.
I also like the idea of being able to pop up one off short term mail offers from me when I have the time. I can do it this way. It actually has lots of things I can utilise, so I'll see where it takes us and what you'd like to see me doing over there.
It's unlike my Patreon as that's more of an ongoing membership and community. I know I can create that here too, but I want to keep these separate.
I love Patreon for the activities and digital products I provide, along with the regular mailings and I want to keep it that way. We've a fab community over there. So if you're reading this and think, actually, I'd like to regularly take part in swaps or receive fresh digital downloads every month, pop over there, that's the place for you!
My Buy Me A Coffee page is an exciting new world of possibilities for Bring Back Paper and I am looking forward to seeing what we can do.
Do check out my new page, click to follow me, support if you're able (thank you) and look out for flash offers and random papery fun popping up over there.