I adore it when my children draw, paint and create. There's something almost magical about seeing how their minds work and watching them transfer the ideas in their heads onto paper.
More often than not, my daughter draws flowers, creatures and garden scenes. My son, at 3 years old, draws people. More specifically, super heroes. I can be pretty certain that when he shows me a picture, I only need to consider the colours he's used to work out the super hero he was going for so that I can accurately guess who it is and watch as he puffs up with pride that his picture is so brilliant as to be instantly recognisable. It helps that he usually goes for his all-time favourite, the Incredible Hulk, so as long as the image looks like a figure and is green, I'm in with a good shout of guessing it correctly! He has been painting him recently, too, and to give him credit, the paintings have been recognisable, as he took the time to give Hulk his purple shorts and wild-looking hair, and yes, the green gave it away!
So it was with a smile on my face that I looked at this quiz that the team over at Sunlife have created. They have had some very talented youngsters draw and create a handful of famous people and are now challenging us to guess these children's celebrity drawings.
Here's a little teaser for you…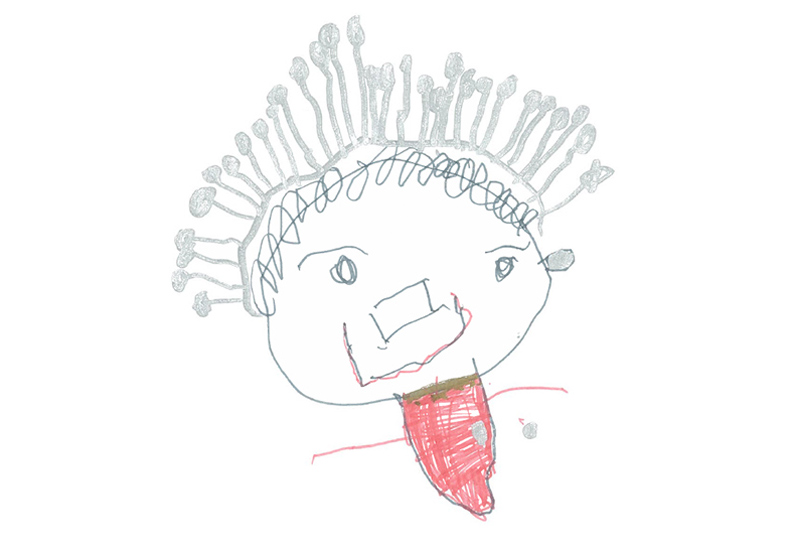 Is this Helen Mirren, the Statue of Liberty, Princess Diana or The Queen? I'll admit, I guessed the wrong answer on this one!
To see if you can guess who the nine celebrities are, based on the creative interpretations of kids, you can take the quiz here.
Have fun guessing, I'm sure you'll do better than I did!
Disclosure: This is a collaborative post