At the weekend we took the children to see the Chinese New Year celebrations in Birmingham. We've never been and it was to be unlike anything the kids had ever seen, so Boo was really looking forward to it.
It takes place each year at Southside, around the Arcadian centre in Birmingham city centre. This year it's the Year of the Goat, and there was a full day of events lined up, including dancing, martial arts displays, Tai Chi, singing, and Kung Fu, culminating with a fireworks display. The streets were lined with reminders and little stalls were set up as some of the area was closed off to traffic, too..
The children enjoyed wandering around, taking it all in. We've not taken them to this area of the city before, so they were very curious. Unfortunately, shortly after we arrived, so did the rain and it did not let up. Meaning it was tricky to see the stage above the throngs of umbrellas, and hard to take some photos, too. I managed a couple..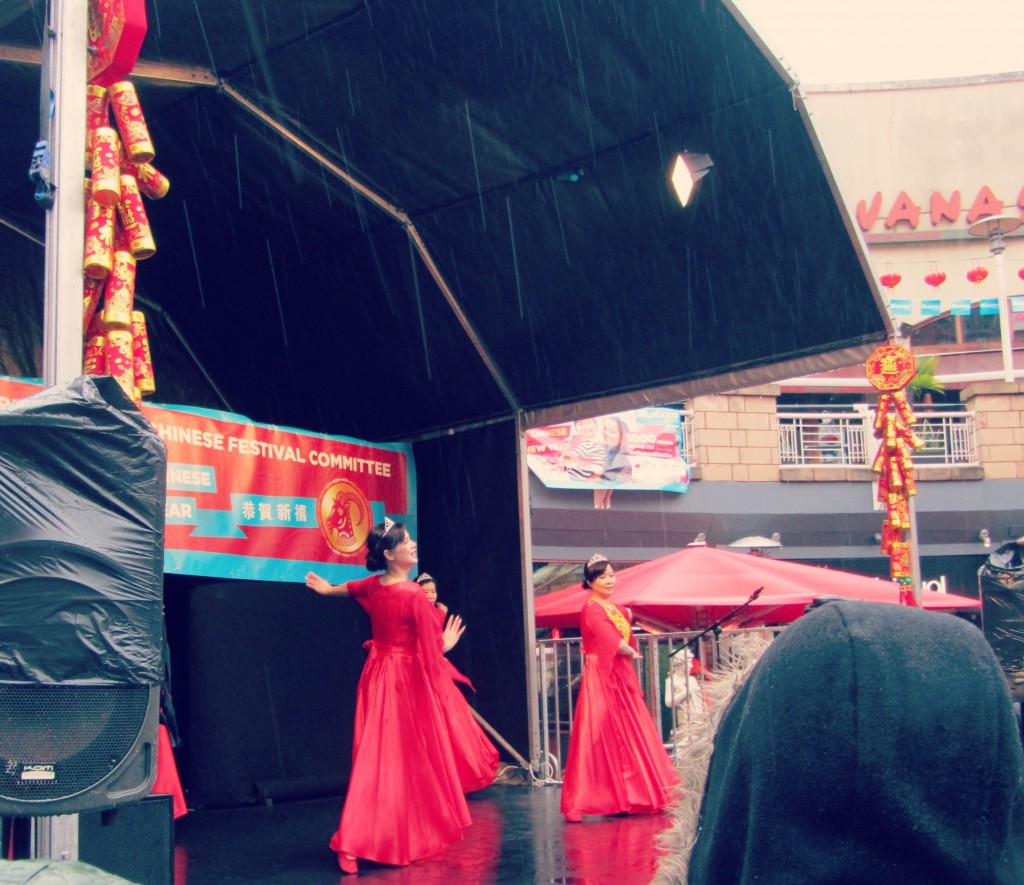 And both Little Man and Boo loved watching the Lion Dance. Boo's actually been imitating it every since and I think this was the stand-out moment of the day for them both. As you can see from the photo, there was a big crowd for this, lending itself to a great atmosphere, in spite of the weather…
The rain got the better of us in the end, though, and despite popping in and out of places to dry off, including the nearby Bull Ring (a trip to the Disney Store is always on our agenda if we're in Birmingham!), we decided to call it a day…
As you can see, Boo did not want to leave at all, but you can probably also see that it was absolutely pouring down, and I didn't really want to keep the kids standing around it in any more. A real shame, as they were both fascinated and enthralled by it all. Definitely one to visit again next year, and hopefully it'll stay dry!