I tried something new with my happy mail a couple of weeks ago. You know that I have zero artistic talent, and I tend to go with a lot of the ideas that I shared in Envelope Art for the Unartistic, but I fancied getting a bit creative. I wanted to try an easy mail art idea, mail art that involved no drawing or sketching skills at all!
I decided to decorate a plain envelope using magazine clippings and washi tape, and I thought I'd share it here in case you like the idea for yourself.
Easy Mail Art Idea
You'll need:
Magazines
A plain envelope, A5 gives you plenty of space
A glue stick
Scissors
Washi tape
For this envelope, I was feeling all spring-like so wanted to go with a flowery theme. I found a selection of similar coloured flowers in a magazine and cut them out, all in different shapes and sizes. I then arranged them on the envelope to give me an idea of how I wanted to glue them.
I glued directly onto the envelope and then arranged the pictures one by one, gluing as I went so that they layered on top of one another.
After I had the pictures in position, I used some washi tape to edge them all. This serves as ensuring that they are stuck on the envelope properly, but also defined each of the different pictures and I really like the overall effect.
I then used a different colour washi tape to create a little area for the name and address details of my pen pal.
I have many, many washi tapes, so the chances are always going to be that I have some that will tone with or complement whatever I choose to decorate with.
I chose plain coloured tapes for this collage, but I think I'll try patterned next time and see how that comes out, should be a fun effect.
How easy is that?
It took me less than ten minutes to create this easy mail art idea, from gathering the materials to putting everything away again. And you know what else? It was a fun and enjoyable little creative moment in my day.
I don't do creative very often so I really liked doing this for a change. I am already thinking of the themes that I can try next time!
If you are a happy mail fan, don't forget to check out the shop now, just for stationery addicts, snail mailers and bookworms!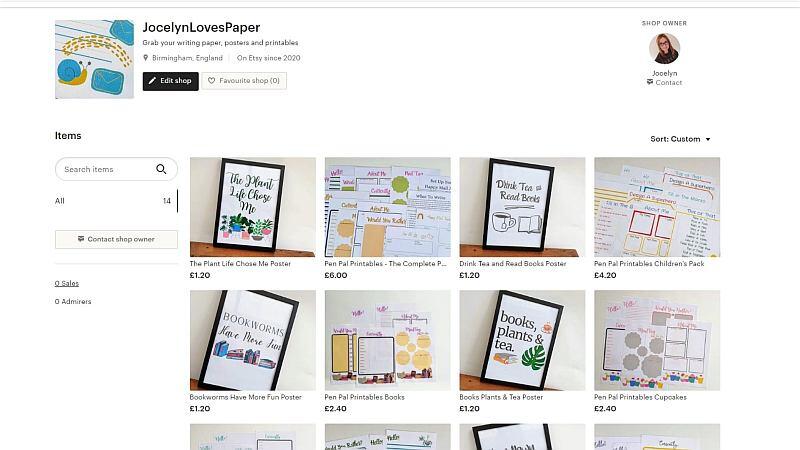 What do you think? Something to try if you're artistically lacking like me?
Bring Back Paper Memberships are now available!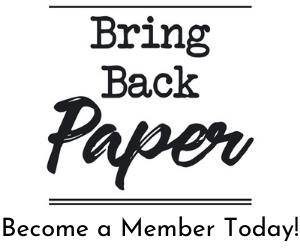 You might also enjoy Where to Find Pen Pals and A Beginner's Snail Mail Station and my YouTube channel, with a papery focus.
If you're new to Bring Back Paper, you can find out more about it all here. You can join our Facebook group here and you can sign up to join my mailing list below, for all the latest news, updates, ideas and activities.