Today I thought it'd be handy to share a collection of a few of my mail art videos in one place. This can then be a go-to resource for a little simple mail art inspiration for you.
Now, as always, I will preface this with the fact that you don't need to do any mail art at all. Your pen pal just wants to hear from you, so a legible address on an envelope is plenty. This is just for those of you who want to enjoy getting a little creative and playing around with some mail art.
Mail art is optional! Don't let the thought of having to pretty up envelopes put you off enjoying having pen pals. And, as I'm sure you'll see in a moment with these videos, if you do want to dabble in it, it can be super simple anyway.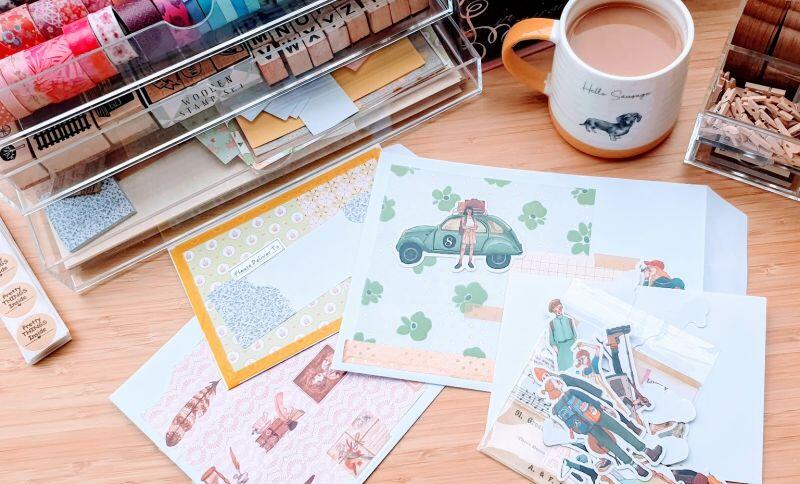 If you're reading this and this is all new to you but you are curious, do check out my Ultimate Guide For Pen Pals and maybe this can be a whole new hobby for you.
I'd certainly recommend it! Pen pals are a lot of fun, it's lovely making new friends in this way and sending and receiving snail mail is great.
Feel free to search the blog for loads, and I do mean loads, of posts about pen pals and happy mail and sign up to the newsletter below for the latest news and free papery activities to get involved with.
Anyway, on with the mail art inspo!
Easy Happy Mail
Mail Art Using Washi Tape
Some summery mail art ideas
Easy mail art using magazines
Creative Ideas For Snail Mail
I will regularly share posts and videos around this theme, as I love to chat about happy mail here and all things #BringBackPaper.
Check out my YouTube channel for plenty more videos along these lines, and click that subscribe button for uploads every Wednesday.
If you're new to Bring Back Paper, you can find out more about it all here and you can join our Facebook group here.
If you love all that I do with #BringBackPaper then come support it and find out about Bring Back Paper Memberships and be sure to sign up to join my mailing list below, for all the latest news, updates, ideas and activities.