As I love my snail mail and I know many of you do, I've put together a free pen pal log that you can easily download.
This can help you keep a few details all in one place about your pen pals, and as it's A4, you can keep all of your pen pal logs together in a folder.
I've kept it as simple as possible to give you plenty of room for notes, and of course the reverse is a blank page so you can add in any extras that you want to there.
This post contains affiliate links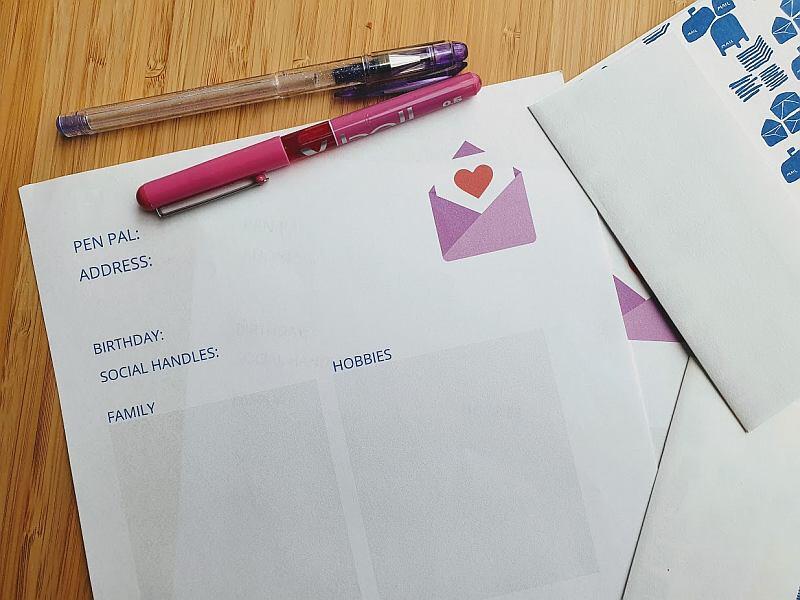 Send some happy mail
When was the last time that you sat down and penned a letter?
When did you last send and receive some pretty snail mail? There is something so relaxing about sitting down and writing letters, I did share more in my 5 Reasons to Snail Mail post.
You could pen a thank you note, write to an old friend or make new friends and pen pals. I run pen pal sign ups two to three times a year and you might find Where to Find Pen Pals useful.
Download your free pen pal log
To download your free snail mail printable click here – Free Pen Pal Log
I do hope that this helps. It's the kind of thing that I have been meaning to use for years, so I have finally got myself sorted and created a log for all of us to use. I hope it will be handy for some of you.
Do let me know if you use it, just tweet me your pictures, tag me on Instagram or share in the Bring Back Paper Facebook group
If you are looking for a little more than this to help with your happy mail, then you might want to go and check out The Pen Pal Pack.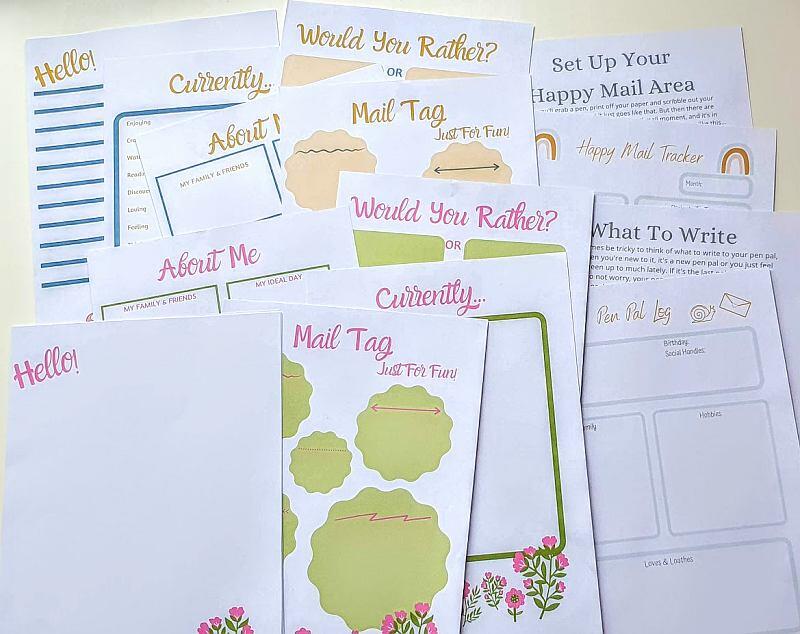 The Pen Pal Pack has everything you need to get snail mailing with.
It includes 2 designs of letter writing paper and fun templates and mail tags, plenty for you to send to your pen pal. It also includes a pen pal log and a happy mail tracker, along with a couple of checklists to help you to settle in to your happy mail sessions.
Happy writing and scribbling, everyone!
You might also enjoy Getting Started with Snail Mail and What to Write to your Pen Pal and do pop over to my YouTube channel, sharing all things papery!
This post contains affiliate links
If you're new to Bring Back Paper, you can find out more about it all here. You can join our Facebook group here and you can sign up to join my mailing list below, for all the latest news, updates, ideas and activities.