Today I am sharing some free downloadable writing paper, for happy mail, for lists, for the kids or just for doodles. Do whatever you want with it, it's yours! Previously I have shared autumn writing paper, Halloween paper, spring paper, Valentine paper and Christmas paper and so many of you liked them and downloaded them, thank you.
When I think about spring, my first thought tends to be flowers. I love seeing my garden spring into life and now tends to be the time that I begin to venture back out there and get to work on it again after the winter.
I also see spring as a colourful time. All of those bright fresh colours come to mind, which is why this design is all about colourful flowers.
I hope you like it? It's simple to get, you can download it instantly and print off as many copies as you like.
Download free spring fresh writing paper
You can download the free spring fresh writing paper here, just click on this link – Spring Fresh Writing Paper
What will you use these for? Will they be for doodling on or for catching up on some snail mail? Will you print some out for your kids to use? I'd love to hear what you do with the free downloadable writing paper, and whatever you choose to use it for, have fun.
You can let me know if you use it, just tweet me your pictures, tag me on Instagram or share in the Bring Back Paper Facebook group. And whilst you're in a paper-loving mood, don't forget to check out all of my designs over at Jocelyn Loves Paper, there are plenty of pen pal fun packs there, writing paper, prints, organisers and more!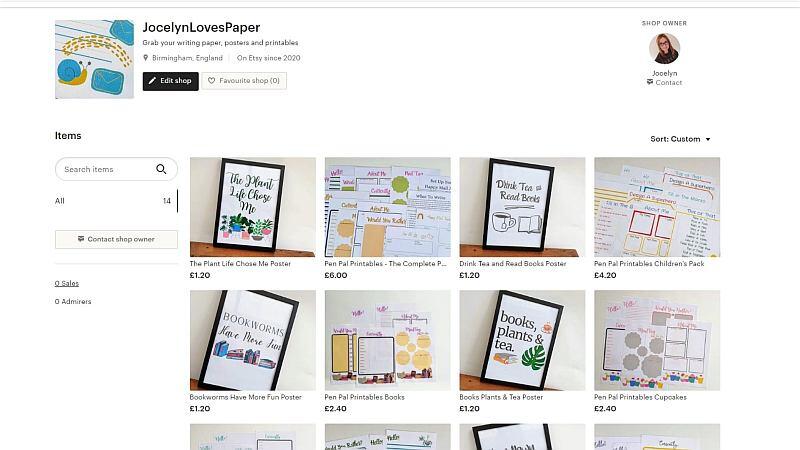 Happy writing and scribbling, everyone!
You might also enjoy Getting Started with Snail Mail and What to Write to your Pen Pal and do pop over to my YouTube channel, sharing all things papery!
If you're new to Bring Back Paper, you can find out more about it all here. You can join our Facebook group here and you can sign up to join my mailing list below, for all the latest news, updates, ideas and activities.