My Little Man is 4 years old today. I can hardly believe it! I thought Boo had grown up quickly, but Little Man's years seem to be flying by.
Four years ago today, Little Man made his way into the world by way of a planned cesarean section. He was a cuddly baby, always content as long as he was fed and sleeping near, or preferably, on me.
So what's changed in those four years? My son is still very much a cuddler, and it's always to me that he rushes to when he needs reassurance and comfort. He still loves his food, and whilst I would like him to eat a greater variety, he eats a lot of what he does like! Whilst he's an early riser, he's always happy at bedtimes to snuggle down to a story and then drift straight off to sleep.
We have three days a week together, just the two of us, when Boo's at school and he's home from nursery. They're special days. My beautiful boy makes me laugh every day. He's so cheeky and I did write a post a few months ago about how much (and how well!) he lies. He speaks so well and we have the best chats, giving me an insight into the workings of his mind.
Little Man loves superheroes, watching them, reading about them, playing with them, dressing up as them and being them. My days often revolve around questions about Batman, the Avengers, Superman, and his favourite, the Hulk. He also adores Star Wars and has recently discovered Power Rangers. He is brilliant at independent play and I'll often find him acting out various scenes with his many play-sets and figures. He does enjoy Lego, cars, crafting, books, play doh, but it'll always be his figures that he plays with most and they see hours and hours of play. His imagination is a joy to peek at whilst he's lost in his own little worlds with them. He's also all about the tech, my son. Whilst his sister will turn to her books or colouring, he'll want the Kindle, PC, PS4 and I don't think anyone in the house knows their way around Netflix and NOW TV as well as this boy!
He is bright, funny, a little daredevil, and whenever he rushes over, piles into my arms and smiles at me, he gets away with pretty much anything. He knows it, too.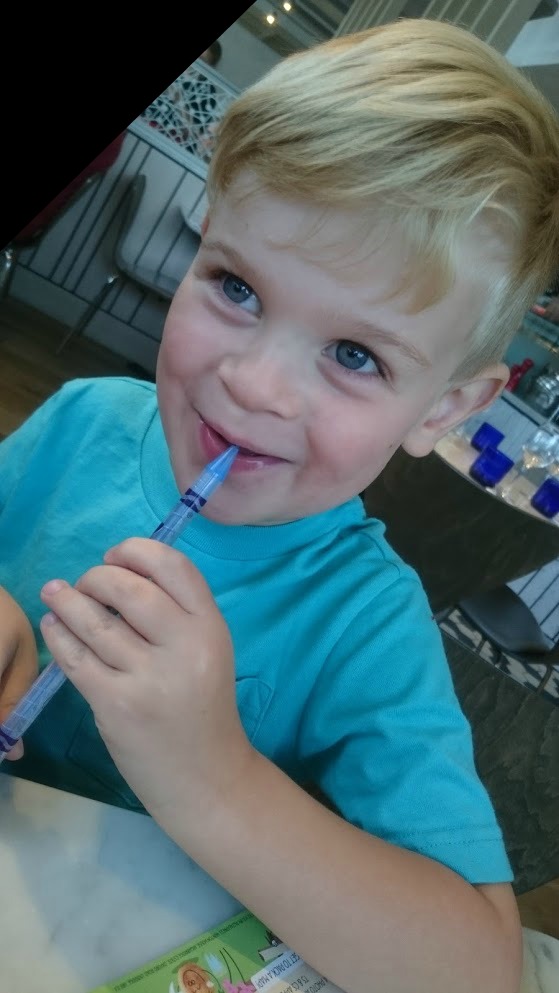 Today he'll be opening presents, seeing family, blowing the candles out on his Avengers cake, spending birthday money at a toy shop, before falling into bed happy and exhausted. Tomorrow we're off on an adventure for a couple of days. Need I say that he is excited?!
Happy 4th birthday, my gorgeous boy.