If you are new to sending happy mail or you're thinking about getting a pen pal, sometimes the thought of actually writing a fun letter can be daunting. Fear not, as I've got you covered! Today I will share a few tips on how to write the best pen pal letter so you know you will be smashing it.
Share about yourself
Your pen pal wants to get to know you. They want to build a connection and a friendship with you, and to do this you need to give a little of yourself in your letters.
The best pen pal letters give something of your personality. Your thoughts, your opinions, your interests, your sense of humour, what you're passionate about, these are all things your pen pal is looking out for.
Those long term pen pal connections are built on finding some common ground, so share as much as you can, and the chances are you'll give something to your pen pal to connect with you over.
Take an interest
Do show interest in your pen pal. Ask questions, it's not nosey, it's just a part of the written conversation.
It's completely normal to ask things, just as you would if you were catching up with a friend in real life.
You might want to respond to and question things that they shared in their last letter to you, or if you're sharing something, ask for their opinion on it.
Chat about what you've been up to
What have you done today, this week, this month?
Have you been reading something, watching something, going somewhere? Have your friends or family been sharing some interesting news?
Whether you realise it or not, you'll have been up to plenty of things that your pen pal will love hearing about.
Muse and ponder
Following on from that last point, I know sometimes you haven't been up to all that much, or your exploits might not seem as fun as your pen pals' lately. Don't let that put you off, you will still have good things to share.
This is where I'd suggest that you 'muse and ponder' as this can be fun to do and your pen pal will enjoy getting an insight into what's happening with you.
You could share what you've been thinking about lately, plans you'd love to make, or your thoughts on a particular subject.
If you are struggling for ideas, do check out these letter prompts for your happy mail.
Have fun with it
This is a great hobby, and it should be a fun one so do ensure it is!
When it's time to write a letter, take a moment to enjoy the whole process.
Enjoy choosing or creating the stationery, try out some easy mail art if you fancy it (never obligatory, always just for fun), use pens that you enjoy writing with.
Your enjoyment will come across to your friend, so do make sure you're in the right mood for writing that letter.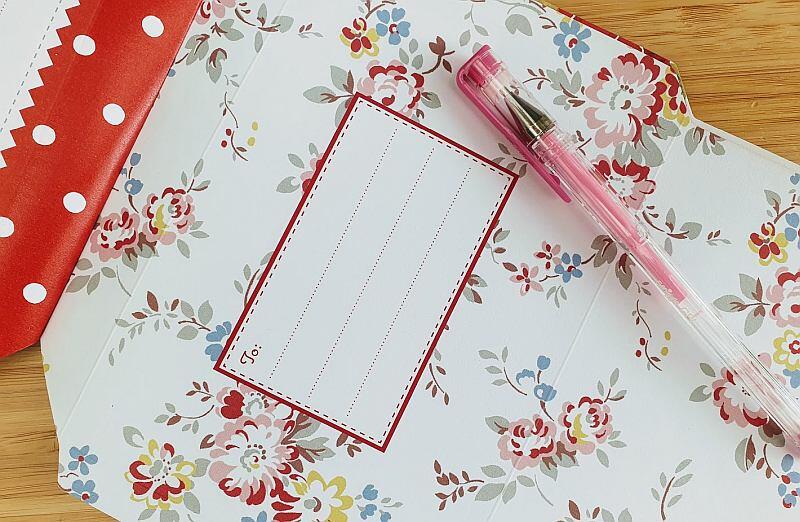 Don't overthink it
The best pen pal letters are the ones that feel like you're being open and chatty. They should read as a an exciting meeting with a new friend or a catch up with an old friend, depending on where you are in your pen pal friendship.
Sit down with a cuppa, and share your latest news, thoughts and ponderings with a friend.
Don't forget the basics
And finally, don't forget the basics.
If you're new to writing to your pen pal, always remember to add your address somewhere to the letter or envelope so that they can reply. It's easy to forget this, but it really does need to be remembered!
From your own point of view, I'd then suggest keeping a record of your pen pals' details, whether that be simply an address book or you could use a pen pal log.
Ensure you've added enough postage to the envelope, and add a customs label if relevant – this is usually for packages sent overseas.
I hope this has helped you, now go and have fun writing the best pen pal letter!
If you're new to Bring Back Paper, you can find out more about it all here. You can join our Facebook group here and you can sign up to join my mailing list below, for all the latest news, updates, ideas and activities.