I am so excited to be sharing this with you today. You know that kind of excitement that has you jiggling up and down but then also feeling a bit sick with nerves? Yep, that's where I am at! I am launching The Pen Pal Pack here on the blog and I am thrilled with it.
What's this all about?
You might remember a few weeks ago I shared that I wanted to try a few new things here? When I shared an update this week, one of the goals for this month was to start developing a range of digital products.
I had a few ideas in mind to create first, and I asked you all for your thoughts and opinions in my recent survey. Pen pal printables came out on top, so that is where I have started! I was already leaning towards putting this one together first as I had a vision of all that I wanted it to include and all that I wanted it to be able to do for you.
What is The Pen Pal Pack?
I have put together The Pen Pal Pack, which includes 18 pages of printables and templates, and then 2 checklist pages.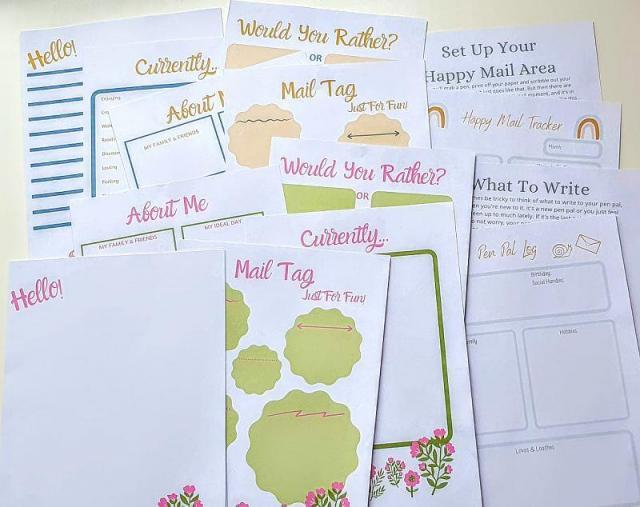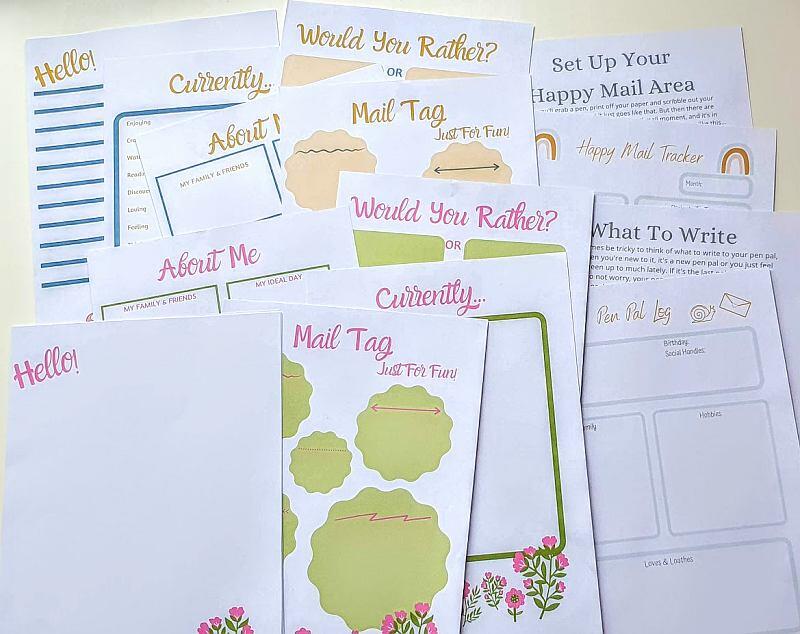 Tell me more about these pen pal printables
I am launching this pack today, and have sent the details over to my newsletter subscribers already and so now I am ready to shout about it!
The Pen Pal Pack comes with 2 designs, 'Flowers' and 'Cups' and includes writing paper (blank and lined), a variety of fun sheets to complete or send, a happy mail tracker, a pen pal log and checklists to help to inspire you.
Here's a further little glimpse….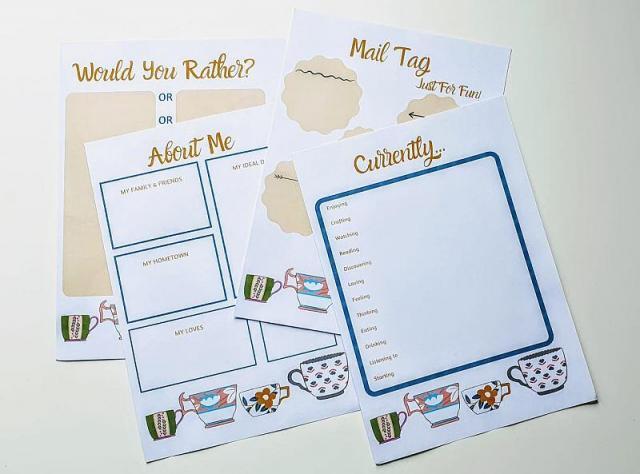 I do also need to mention that this is being launched at an introductory price, so do check out all of those details and get your pack at the offer price. Find out all about it and get The Pen Pal Pack here!
This pack is there to give snail mailers more fun stationery to play with and also to help those who are new to the hobby.
I am hoping I have managed to cover everything you all need in a pen pal pack, and I am really keen to hear your thoughts, so come and tell me!