Hello! Welcome to The Reading Residence, I'm Jocelyn.
If this is your first visit and you're curious, you might like to find out more about us and what I do here.
If you've popped over to this page, you are probably looking for a link or details on something that's caught your eye. Most links can be found on this page, and my social media links are all just over there to the right in my sidebar, or scroll down to the bottom if you're on your mobile. If there's anything else you need that you can't get to easily from here, do email me at [email protected] and I'll do all I can to help you out.
You can check out Bring Back Paper memberships here.
You can visit my Etsy shop and shop the full range here. I add new products regularly, and am always happy to hear from you if you're looking for something in particular as it might well become the next design in my range!
You can support all I do here, on YouTube and across my socials and buy me a hot chocolate!
You can go straight to my homepage here and read all of the latest posts and news on the blog. You'll see a menu across the top on desktop or 3 pinks line in the top right-hand corner on mobile, which will take you to my menu full of easy to find categories to browse. Alternatively, use that search bar on the right there, or towards the bottom of the page below my social links on mobile, to look up anything that you'd love to read more about.
Find out all about The Pen Pal Pack here.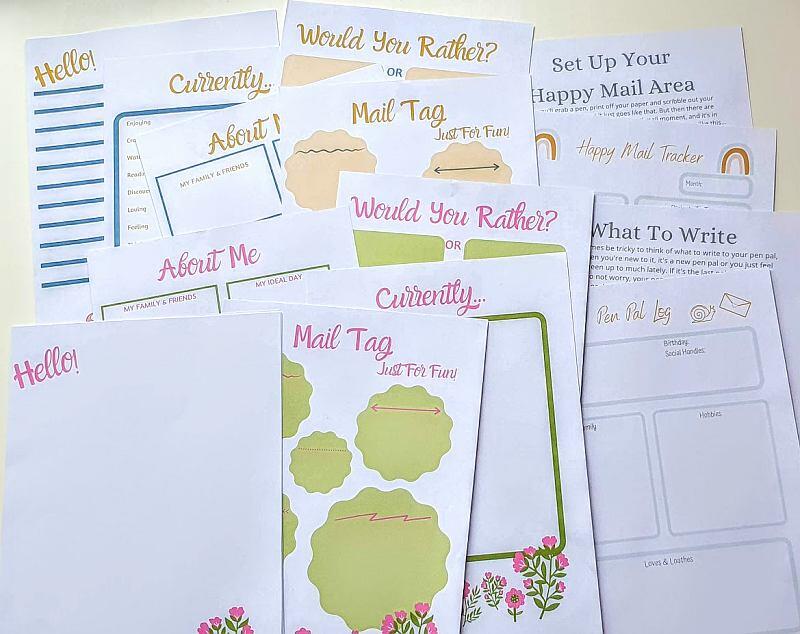 You can read more about #bringbackpaper here, which includes details of any current activities running and plenty more ways to help you to find your way around.
You can join the Bring Back Paper Facebook group here. This is a group for you if you enjoy seeing other people's happy mail, paper projects, reading recommendations and more, and it's THE place to be from regular #bringbackpaper news, inspiration, book readalongs, and your chance to input into the next activities and content that I choose to run.
You can send happy mail to Bring Back Paper at this address (not for use by brands and PRs, please get in touch for collaboration suggestions):
Jocelyn Reading, Unit 45483, PO Box 15113, Birmingham, B2 2NJ, UK
You can catch up with me over on YouTube here.
You can check out the products that we love, from books to games to things to get you organised (this is an affiliate link as it is my Amazon storefront) and shop all of our recommendations here.
Sign up for my mailing list here and I'm currently offering a few options where you can receive printables!
Get my 'slow down with paper' mini-workbook
Or free colouring pages to all subscribers
Or maybe signing up to my mailing list and receiving free happy mail printables works better for you?