Last summer, some of you might recall, I shared a new direction, new goals, new dreams. I shared a life and blog update: this is the plan with you, giving you an idea of everything that was swimming around in my mind at the time. As that was a year ago, I want to stop and reflect on what's happened since then and what's next.
Firstly, I can't quite believe that that was one year ago. Where did that time go?!
Then my initial thoughts are that I haven't made it. I haven't achieved all that I wanted to achieve. I feel no further forward. But let me just hit pause on that train of thought.
I think I feel like that, as an immediate reaction, because of where I am right now. And where I am right now is just ticking along and treading water as it's the school holidays and I am determined to give the kids a great break, particularly in an effort to make up for missing the first fortnight thanks to Covid. My priority right now is family, not work.
My 'ticking along' mood is not excited and motivated about work and all of my projects. Don't get me wrong, it's not grumpy either, it's just quietly content.
When I think back to when I kicked all of this off, I was not in a quietly content mood. I could barely sleep, I had that many ideas and thoughts swirling around in my head, and there just weren't enough hours in the day to get working on everything. It was a lot of fun, but it was also quite exhausting!
And I think this is why I feel I haven't made it, because I am no longer in that place. However, if I stop and think about what I have changed over this past twelve months, it is pretty significant and I can see the progress made.
I mean, just at a glance, a quick list:
I learned how to create and produce digital products.
I launched my first product, The Pen Pal Pack.
I opened an Etsy shop. I have Etsy sales.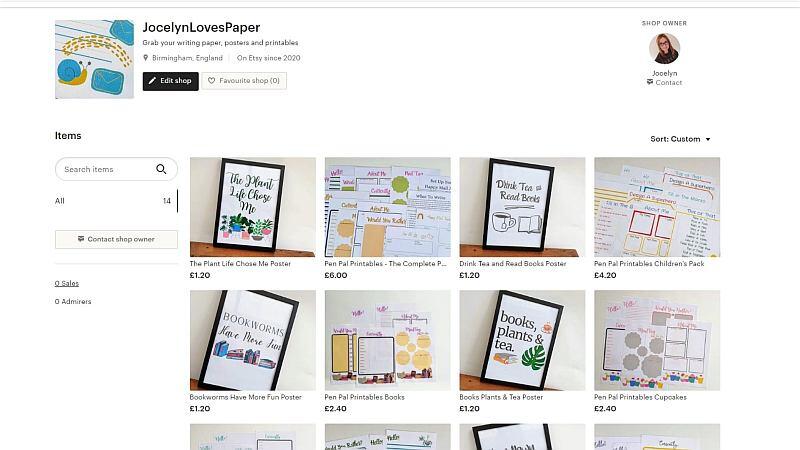 I went through a full blog audit and improved the security, appearance and speed of my site.
I looked into running membership sites, hours upon of hours of research and ideas which did actually lead to me doing something about it…
I launched the Patreon memberships. And I do have members!
I changed my mailing list provider learned how to grow it, and I have more than trebled my mailing list subscribers since then.
I rebooted my YouTube channel, and while this is still a work in progress to maintain a consistent upload schedule, it's back on my radar with new content. My subscriber numbers have also grown.
The Bring Back Paper Facebook group is growing and thriving. We're at around 1400 members now and it's a fabulous community.
In fact, all things Bring Back Paper have grown. There are more people finding it, more people reading about it and more people joining in with the activities, readalongs and spreading the word.

Not a bad list, when I really stop and think about everything. In fact, just reading back over that initial blog post and thinking about what I have been doing since then, has already prodded at my motivation. Not yet, just give me until September!
So now I am telling myself that I haven't made it…yet. One day at a time, right?
There's more to do. I haven't trebled my page views, I haven't developed those affiliate income streams. Looking at the things that I have managed to do, I can still see plenty of potential within them, and I have more ideas for ways to expand on them.
The plan is that September is my next fresh start. I always see September as a 'new year', far more so than January, I really dislike January!
I have a fresh notebook. Of course. I have new ideas forming in my mind. Often. I am keen to build on all of the changes that I have made over this year and throw myself back into everything in a few weeks time with enthusiasm and excitement.
As I come to the end of writing this, on reflecting back, I can feel some of that determination re-surging. I will put it to good use!
What do you think?