I do enjoy Papery Peep time! If you're new here, I run this as part of my #BringBackPaper campaign, on the last Wednesday of every month. I share papery photos and invite people to do the same, by way of the linky below, or just share them over on Twitter, Facebook or Instagram with me if you're not a blogger. This week also happens to be National Stationery Week, too, so if ever there was a time to share your paper with us, it is now!
Now this month there's been more papery photos than usual, as I've been running #30DaysOfPaper over on Instagram. I like to do this two or three times a year, as it's a lovely way to get thinking about the paper you have around you, or use every day, and it's fun to share it and see people's photos. These were amongst my most popular pictures…
For #Pretty, a favourite writing set
For #Love, a few little bits
For #Patterned, a small selection from my washi tape collection
My Read Write Create in April:
This month I've managed to Read a fair few books, which has been just lovely and a great way to switch off. Here's what I've been reading…
I'm enjoying moving from genre to genre with each read, which keeps things interesting. I'd bought the two Katie Fforde books together, but read Snowblind in between them to break it up. Eloisa James is a favourite author of mine, and Four Nights with the Duke was a long-awaited pre-order which didn't disappoint. It'd been a while since I'd read a Dean Koontz book, and this one reminded me of how great a writer he is, as it totally drew me in despite it being written in the first person which I rarely like. I think I'll read another of his next month. I really liked Pretty Little Things, so will be seeking out more Jilliane Hoffman books from now on, too. It's been a good reading month, as I did enjoy them all.
Write has been a lot more of the same here. I've been writing to my lovely pen pals and I'm keeping on top of my line a day journal and I even remembered to take it away on holiday with us. I'm no longer writing in our happy notebook, as Boo has taken that one over, and it's great to see her thinking up our three happy things each evening, and enjoying the task of writing them down. My new addition to writing is my new Dodo pad, that I'm now using as a menu planner…
Best get cracking on next week's meals soon!
For Create, well I surprised myself on this one by being quite creative and giving a pocket letter a go…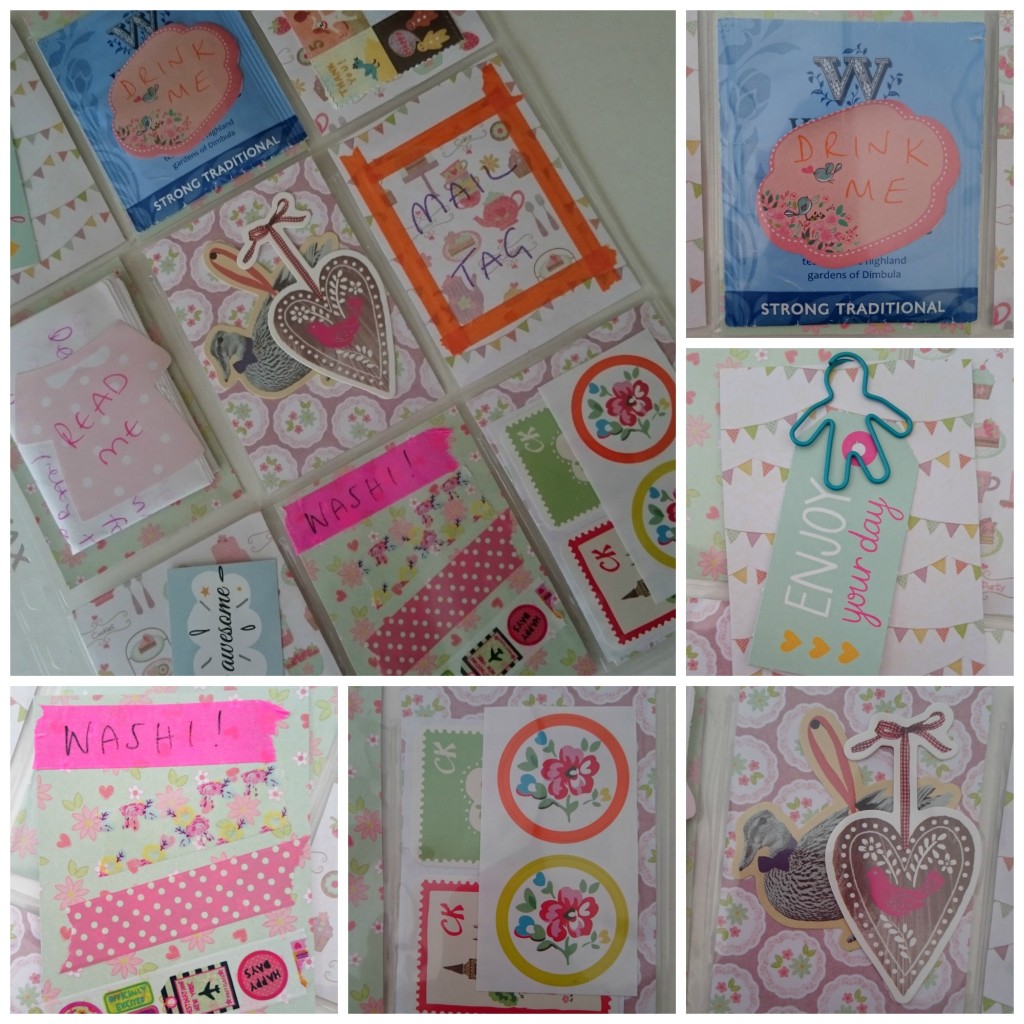 It was really fun to do, and once I got into it, I found myself becoming more creative with each pocket and it was quite relaxing, too. I wrote a post on how to make these if you fancy having a go yourself.
So now it's over to you guys as I ask you to share some of your paper from this month in a blog post and link it up below. Please do add the #BringBackPaper badge from my sidebar there to your posts, and comment on as many of the other linked up posts as you can, thanks!

Linky closes at midnight Tuesday 5th May
What paper have you been enjoying this month? Any great books read, pretty paper purchased?
Do pop by next week to find out how to get involved with May's papery activity…