Welcome to the Pen Pal Sign Up of October 2020.
This is a chance to get yourself a pen pal or two. The pen pal sign up is by far the most popular of all of the Bring Back Paper activities that I run, and I get emails about it regularly, so here it is! I know that we are living in strange times and many of us are staying at home at the moment, so the idea of penning a few letters might appeal to some of you and getting some mail in return might well brighten your day.
Read on if you fancy signing up and sending and receiving good old-fashioned snail mail……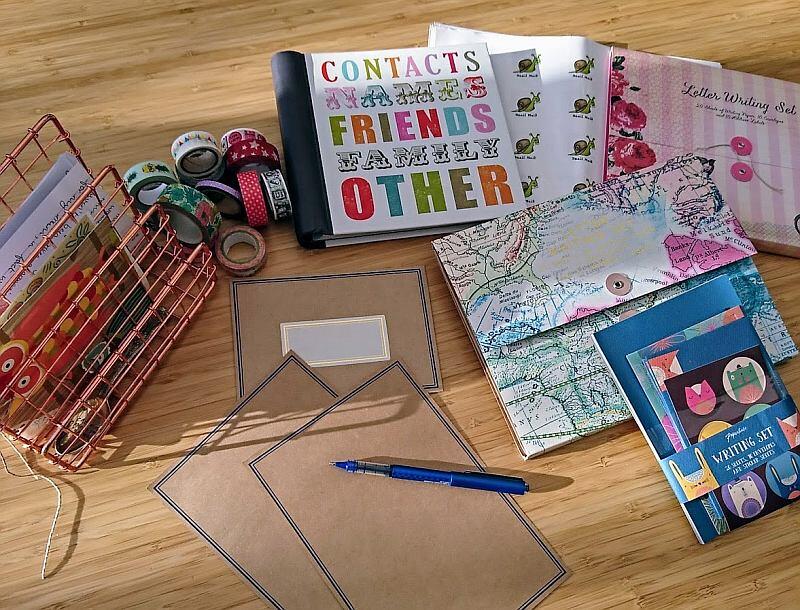 How Does The Pen Pal Sign Up Work?
If you'd like to get a pen pal, you just need to send over the details to me that I'm requesting below.
I will sign people up as emails come through, in batches depending on how many I get in a flurry and how well matched you all are! I will reply to your sign up email with details of two people that you can now start writing to.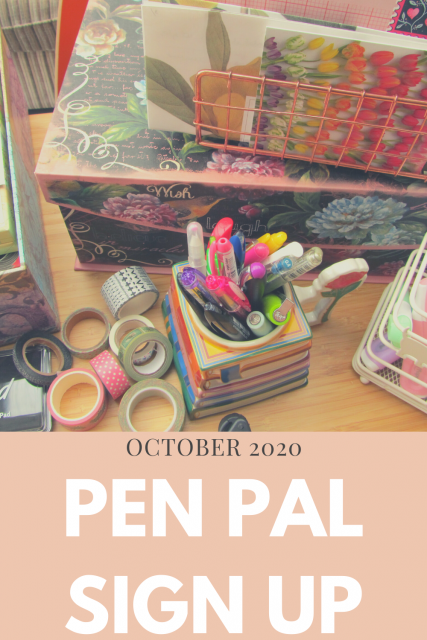 How Do I Get Involved?
If you would like to get involved and get some new pen pals, then please email me with the following information. Please, please do remember to include it all, you'd be surprised by how many people don't!
Name and Address details
5 Hobbies/Interests/Likes
Whether you'd prefer to post within your own country or internationally
Optional: Your age – some people like to specify, others don't, it's entirely up to you!
Extra note: If you have taken part before, let me know the names of any pen pals you write to from this activity. This should help me to avoid signing you up to the same person again.
Email this over to me at [email protected] by the 28th October 2020 and I'll pop your details into the mix. The sign up is open worldwide to over 18's only. I don't wish to exclude men from joining in, but I will say that the vast majority of sign ups are women and I will now only sign you up with same gender pen pals, so men might not have success with this one.
Do feel free to join in if you've signed up to this before, there can never be any limits to the number of pen pals you can have! Keep your eye on your inbox after you have emailed and do make sure I haven't sneaked into your junk mail as that has been known to happen.
Get The Pen Pal Pack now and you'll be ready to go as soon as you get that email! It has two designs of writing paper, fun pen pal templates to send, a happy mail tracker, pen pal log and a couple of tips sheets, perfect for getting to know your new pen pal.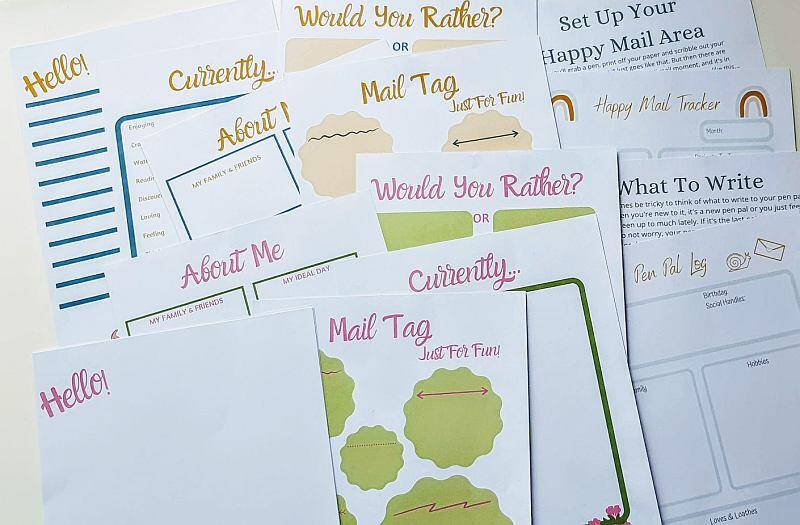 There are also a range of Pen Pal Fun Packs in store now, do go check out those designs, perfect for your new pen pals!
I always supply with you with your new pen pal's email address, in case of difficulties.
I appreciate that for some there might be a delay in getting post out at the moment with various global lock downs taking place, so you might choose to email your new pen pal initially. It is entirely up to you, but I would say that all of us should be aware that some letters might arrive later on due to restrictions.
What do you think? Would you like a pen pal?
You might also enjoy Getting Started with Snail Mail and What to Write to your Pen Pal and do check out my YouTube channel, sharing all things papery!
If you're new to Bring Back Paper, you can find out more about it all here. You can join our Facebook group here and you can sign up to join my mailing list below, for all the latest news, updates, ideas and activities.