Peter Rabbit is a firm favourite here with Boo. She has a Beatrix Potter collection of the books, and she enjoys the programme on CBeebies, too. So when I heard there was a new DVD coming out, I knew she'd want to see it!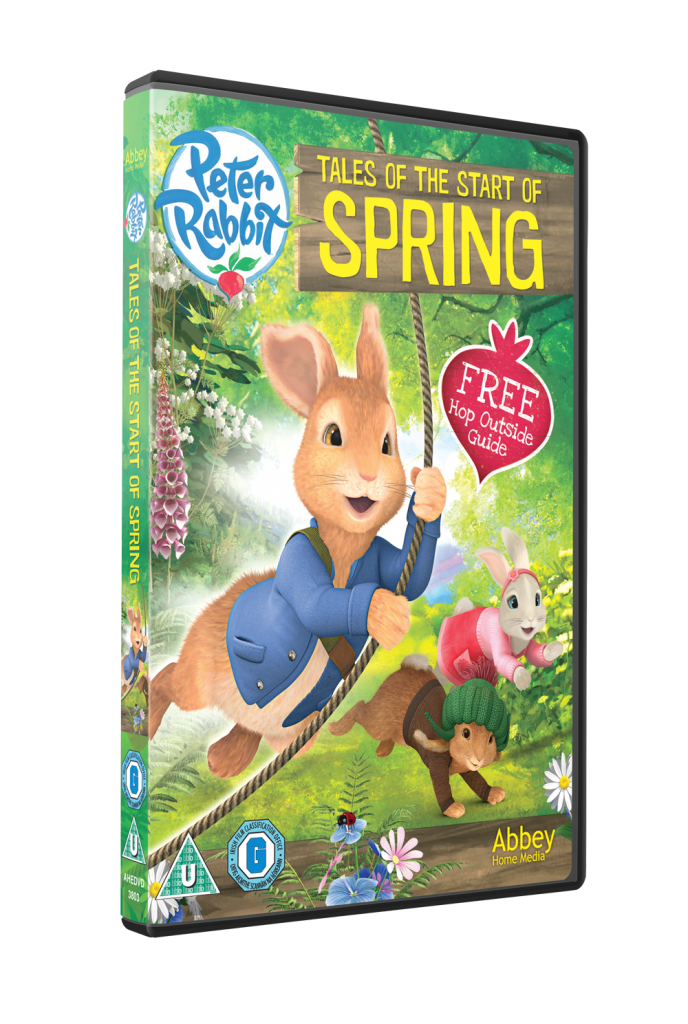 Peter Rabbit: Tales of the Start of Spring
This enchanting collection features a free Hop Outside insert with outdoor activities for little ones and over one hundred minutes of adventure to treasure including the special 22 minute episode 'The Tale of The Start of Spring'. The DVD also features The Tale of the Radish Robbers, The Tale of the Secret Treehouse, The Tale of the Dash in the Dark, The Tale of the Broken Bed, The Tale of Benjamin's New Map, The Tale of the Terrible Trap, and the Tale of the Peekboo Rabbits.

The DVD has plenty of episodes that we can easily dip in and out of, which I like. Both children have been enjoying this, at 2 and 5 years old, so it spans a good range, and it brings back memories from my childhood, too, as I used to listen to these stories. If you've seen and liked the episodes on CBeebies, then you'll know what to expect with this one, if not, I'd say it does manage to retain it's charming and classic appeal, within the modern day animation. The DVD also comes with a lovely Hop Outside insert, with activities such as a bug quest, nature collage, spotting colours in the garden, and more, which I think is a fun way of further engaging and inspiring children, and I know my two will be doing these over the Easter holidays.
It's out to buy from today, and I think it would make a very sweet Easter gift.
I do have one copy to give away, so one of my readers will be able to win one! Entry is by using the rafflecopter below, and the closing date is 12am 27th April 2015, open to UK residents only. Good luck!
Who is your favourite Beatrix Potter character?
Disclosure: We received a copy of this DVD FOC for the purposes of this review.