Let's have some fun with a stationery swap.
We all love stationery, we all love happy mail, so let's enjoy both this month.
If you have yet to join in with any #bringbackpaper activities, whether it be the swaps or readalongs, then this might be the perfect time for you to leap in and have some fun with us. These are all free to join in with and are open to everyone aged 18+ anywhere in the world.
The stationery swap is a chance for you to spread some happiness with happy mail as you get to enjoy putting together a parcel full of pretty papery goodies for your swap partner and then you get to unwrap their offerings as a treat for yourself.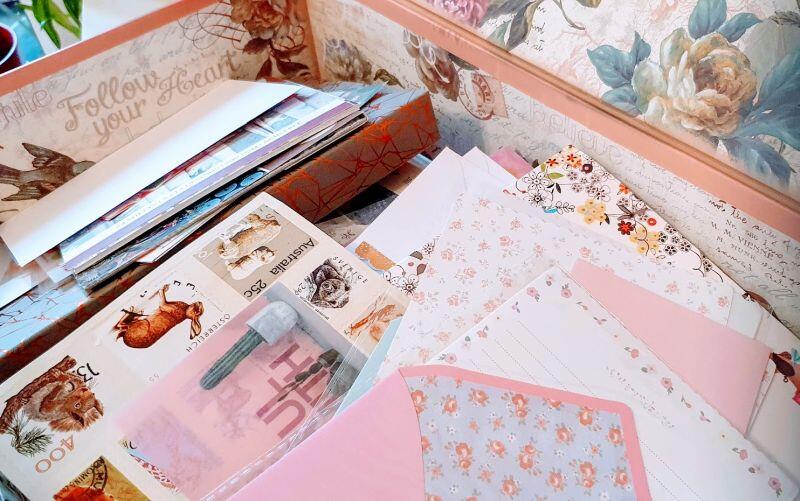 It is a nice and simple activity to get involved with. All you need to do is pop a package of stationery bits and bobs together and send them out into the world to your swap partner so that they have received them by the end of October.
You can include whatever you like, from notepaper to jotters to stickers to pens to clips to washi to postcards – it really can be whatever suits you. We're not talking huge amounts of stuff here, just a pretty little parcel to brighten someone's day, spending around £5. This budget allows plenty of people to join in, and then do allow for postage costs.
I know a lot of people just raid their own stash to do this rather than going out and buying more especially for this which is absolutely fine. Get that stationery out in the world!
The swap is open to everyone worldwide, aged 18 and over. If you would like to share details, do post a photo of your stationery bundle with the #BringBackPaper hash tag or pop it in the Bring Back Paper Facebook group and we can all ooh and aah over it with you!
Get Involved in the Stationery Swap
If you'd like to join in, please email me at [email protected] with the following details in this format:
Name
Address
Email address
Whether you'd prefer to post domestically or internationally
Please note that I can only accept sign ups via the email and format above, not through social media, and there is only one swap per participant. All swaps are signed up for in good faith so please do ensure you're in a position to mail to your partner this month as we don't want any disappointed paper addicts.
I will then pair you up and get back to you via email with your swap partner's details as soon as I have done so.
It's open until 25th October 2023.
Ooh, I do love a stationery swap! I'm hoping you will all enjoy this one, have fun with it.
Is this something you like the sound of? Would you like to receive a bundle full of surprise stationery this month?
If you're new to Bring Back Paper, you can find out more about it all here. You can join our Facebook group here and you can sign up to join my mailing list below, for all the latest news, updates, ideas and activities.