We popped over to Ikea the other day, and while there, decided to buy the kids a play tent. Boo has always liked playing in them, so I knew it'd be a hit with her, and hoped it might entertain Little Man, too, for longer than 5 minutes…







It does! He was in and out, giggling, tickling, peeping, so he loves it! As does Boo, of course, but he had the rare pleasure of playing with something first, as she was at pre-school when it made it's debut, so he had it all to himself for a few hours. I would definitely recommend that every household with a crazy toddler has one…though I should point out that it looks considerably larger in our home than it did in the shop! Oh well, it keeps him happy 🙂
And while all of this mayhem was going on, the poor dog looked on…

He used to have such a peaceful life!
Tent-play was also the perfect way for me to experiment with this week's photography lesson all about light, as well as putting other learns into practice, as we were in and out, spotting silhouettes, shadows, lights, different angles and perspectives – I enjoyed playing around with it all and I know Little Man had fun  – can you tell from the photos? (And yes, I know some are rather blurry – he didn't stay that still!) This tent has got to be the best money we've spent for a while, as both kids adore it – in it every day! Have you got one?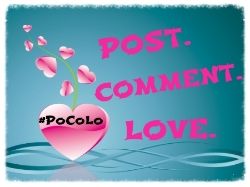 Visit The Reading Residence's profile on Pinterest.