I have written quite a few posts over the years about snail mail and letter writing, so today I thought it'd be fun to pull a few of them together for you in this, the ultimate guide for pen pals.
I remember having pen pals as a child and I loved it. Then I grew up and the letters stopped and to be honest, I didn't really give it much thought. Until a few years ago I spotted some lovely folks chatting about pen pals over on Twitter and my interest was sparked once more. So I started to pen pal again, and the rest really is history as it's a hobby that I couldn't imagine being without now.
I know many of you feel the same, whether you have pen pals now or you are reading this because you are tempted to give this a go. So read on for my ultimate guide for pen pals….
First up then, why have pen pals?
Well, this is obviously a personal thing to each and every one of us.
Some people love stationery and this gives them an excuse (please, stationery addicts, don't ever feel like you need an 'excuse', stationery is a beautiful thing!) to buy more, or to use up their supplies.
Some people love connecting with people in different towns, countries or continents and getting a glimpse into different ways of life.
Some people love the process of sitting down to write a letter, to decorate an envelope, to think of it winging its way across the globe.
Some people want to make more friends, and pen pals are absolutely that.
I mean, the list could go on and on, but I am sure that everyone who has pen pals has one thing in common. They love to see a letter from a friend in amongst their post.
I did take to the Bring Back Paper community last year to ask them more about why they pen pal, so go check out that blog post now, 6 compelling reasons to have pen pals.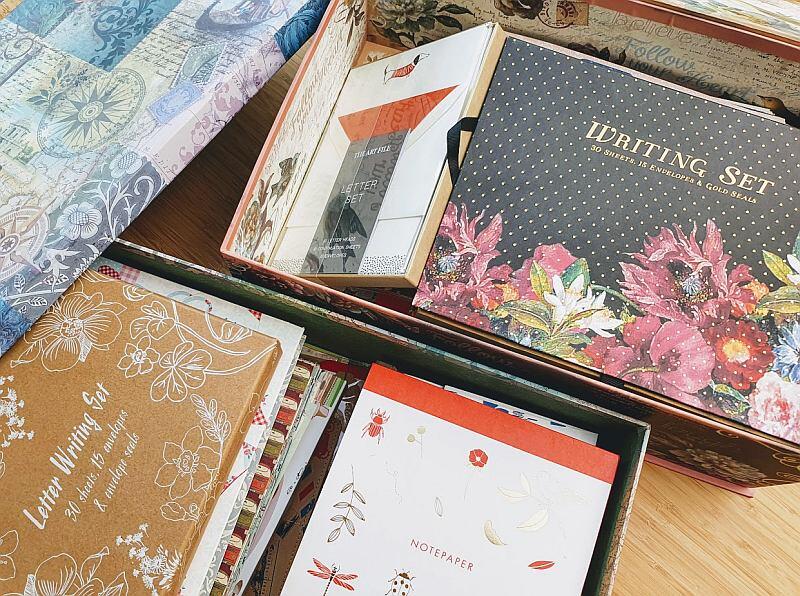 Where can I find pen pals?
Oh, in so many places!
The first place that I would suggest would be our Bring Back Paper Facebook group. This is a group for those of us who enjoy books, stationery, paper crafting and happy mail and there are so many lovely people there!
Pen pal requests are posted quite regularly so it's easy to find a few new people to write to there, or you can go ahead and post your own request.
I do then run pen pal sign ups here, once or twice a year, so if you subscribe to my newsletter at the bottom of this post you can be sure that you won't miss out on that one.
In addition to running pen pal sign ups, I run one off swaps and activities monthly and I know some people that join in with these do then strike up friendships from the swaps and begin to pen pal from these.
If you are on Instagram, this can be a great place to find pen pals. It's also a brilliant place for mail art and happy mail inspiration, just search out the relevant hashtags and you'll find lots of snail mailers!
Pop over and read my full blog post, where to find pen pals, for more ideas.
What do I need to pen pal?
You actually need very little to get going with this hobby.
Paper, pen, envelope and a stamp and you are away! It really is that easy, another reason that is appeals to so many people, I think.
Once you have decided to pen pal, the chances are that you are going to want a little more than this, though. It's all part of the fun!
It's probably best to start putting together a beginner's snail mail station, and I shared all about it in that post. You can then check out free pen pal resources as there are plenty of things you can use over there.
I would also suggest, obviously, picking up The Pen Pal Pack from my Etsy store and then any number of pen pal printables by way of the Pen Pal Fun Packs over there.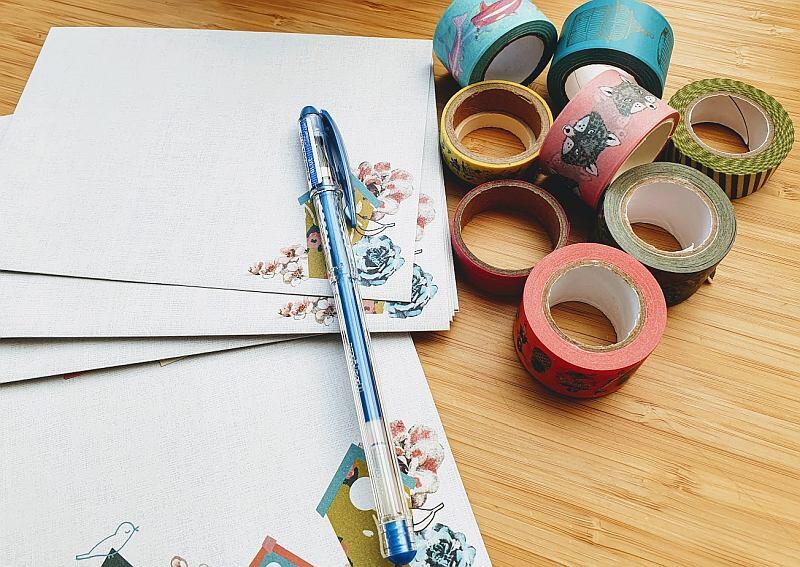 What do I write to my pen pal?
This can often be a stumbling block and I can understand why.
It can feel strange to write to someone for the first time, or even a few times after that.
This is why I put together a guide, what to write to your pen pal, so that you can get writing. You might also find how to start to pen pal to be a useful read.
In no time at all, you won't even need to think about this one.
You might also find How Quickly Should I Reply To My PenPal useful.
How to get creative with snail mail
Now, I will caveat this with the fact that you don't ever need to get creative with your snail mail.
Most people just love to receive happy mail, so a quick postcard, a short note or a long, chatty letter are all going to be well received. But, if you do fancy getting creative with snail mail from time to time, there are lots of things you could try, so take your pick from these posts.
Create a Mini Book Using One Sheet of Paper
Envelope Art For The Unartistic
And you might then like to add a few bits and bobs with your letter, so be sure to check out 65 things to send with your happy mail.
Over time, you won't have to think about any of this. You will have snail mail supplies all over your home, you will love that feeling of hearing from your pen pals and you won't have to even think before you put pen to paper as it will feel like the most natural thing in the world to share your latest news with your friend through a letter.
There will probably be days and weeks where you feel super creative and play around making crafty inserts or working on your envelope art, and then there will be times when you sit down with a cuppa and write long, chatty letters. It might be a mix of both, or you might find that you do different things for different correspondents.
Whatever you do and however you do it, there is one common theme and that is to just enjoy it. This is a special hobby to have, so relax into it and have fun.
If you've had pen pals for a while, what would you add to this guide?
If you're new to Bring Back Paper, you can find out more about it all here. You can join our Facebook group here and you can sign up to join the Bring Back Paper Club below, receiving a monthly newsletter which includes stationery and bookish updates and finds, a book club, pen pal of the month and a round up of swaps and activities to ensure you don't miss anything.